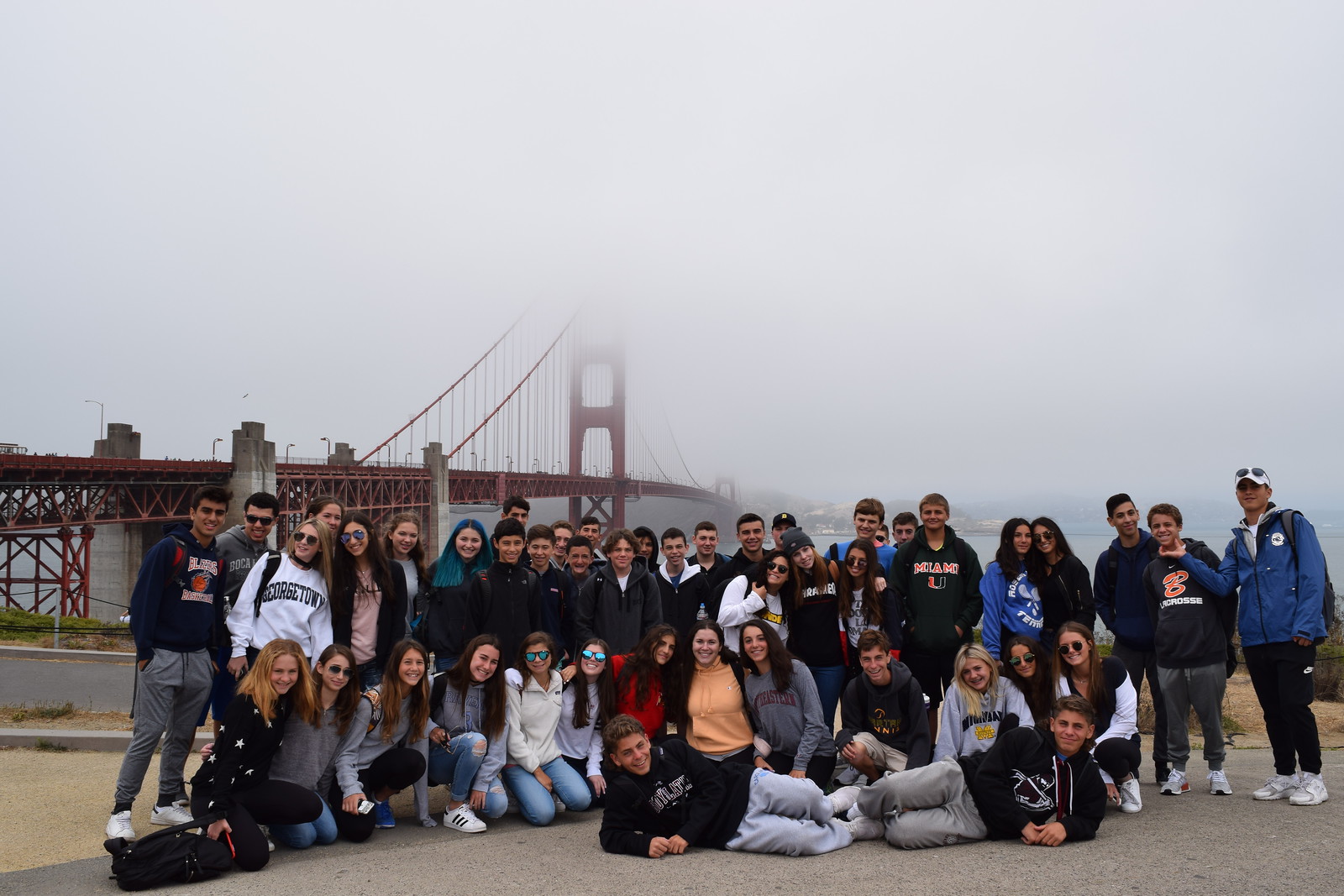 Looking out the airplane windows and seeing the beautiful scenery through the fog around San Francisco, we quickly descended into the summer of a lifetime. As our trip members gathered together, we quickly got to making new friends and memories!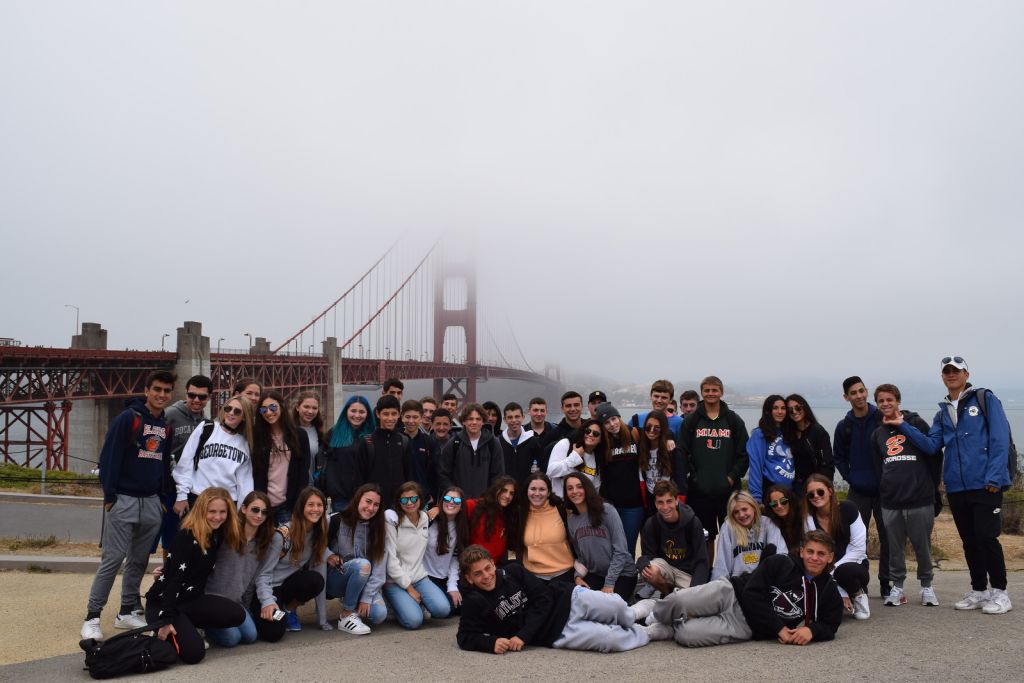 After breaking off into our Color War teams, we came up with team names and a team cheer for each group. We've been eager to compete in small challenges and games in order to earn points for our groups. Status update: "California Mooshes" are currently in the lead!
With some friendly competition out of the way, we set off for the famous Golden Gate Bridge, which we learned is, in fact, not truly gold (it's actually red-orange). Driving over the bridge, out of the fog and into the sun, Sausalito greeted us with refreshing ice cream and sundaes. So far, this day was quite the home run!
Little did we know that we would be showered in complementary souvenirs as we entered the Oakland A's baseball game for a special night known as "Fan Friday". We were greeted with bobble heads and a guest appearance by Oakland-born rapper G-Eazy. We were having such a blast at the game that the cameras caught us doing 'the wave' on the Jumbotron!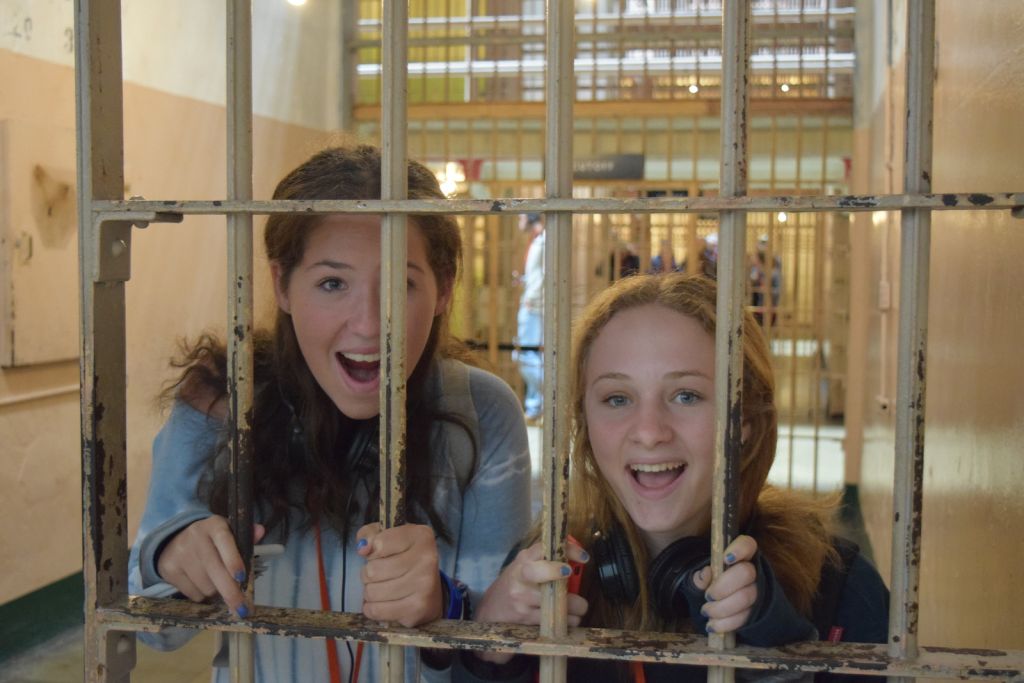 From strikeouts to jailbreaks, we sailed onto Alcatraz Island where we became experts of escape. After taking a few selfies behind bars, another surprise came our way when we got to meet a former inmate from Alcatraz who was visiting for his book signing.
We also spent some time being initiated into a classic Westcoast Connection game: The Ultimate Rock, Paper, Scissor tournament, where Olivia M was crowned champion – for this round!
All of that in just 3 days – WOW! As we pack our bags and say goodbye to the amazing San Francisco, we are ready for blue waters, sandy beaches, and palm trees. Lake Tahoe, we're coming for you!
Until Next Time,
The Westcoast Blogger
If you want to be a part of an exciting summer experience like this, check out our middle-school and high-school 14-day California Sprint.