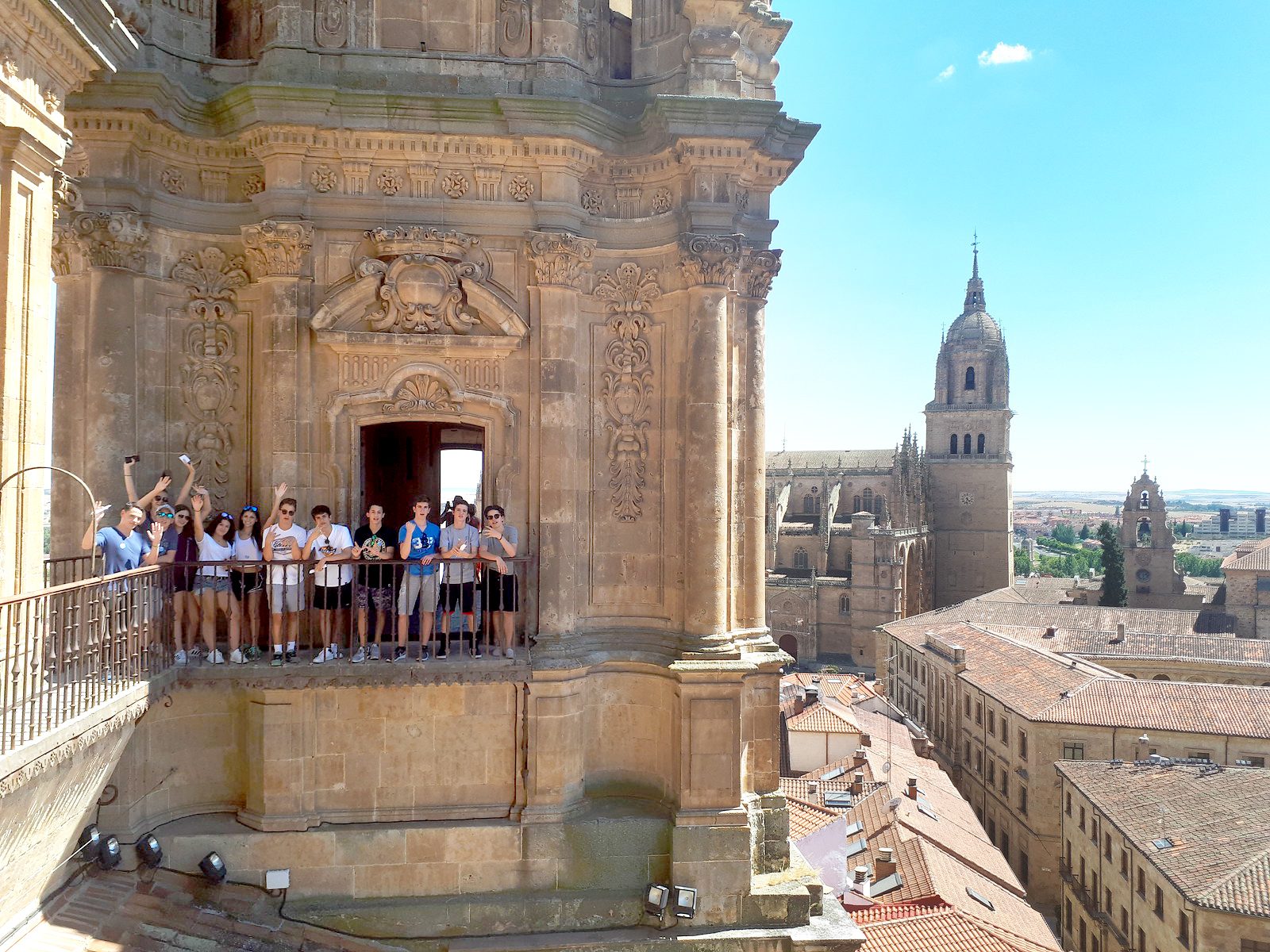 Hola from España! We're writing to you from the bus on our way to Porto, Portugal after having just left Salamanca, Spain.  It's been an incredible week, and the fun has only just begun!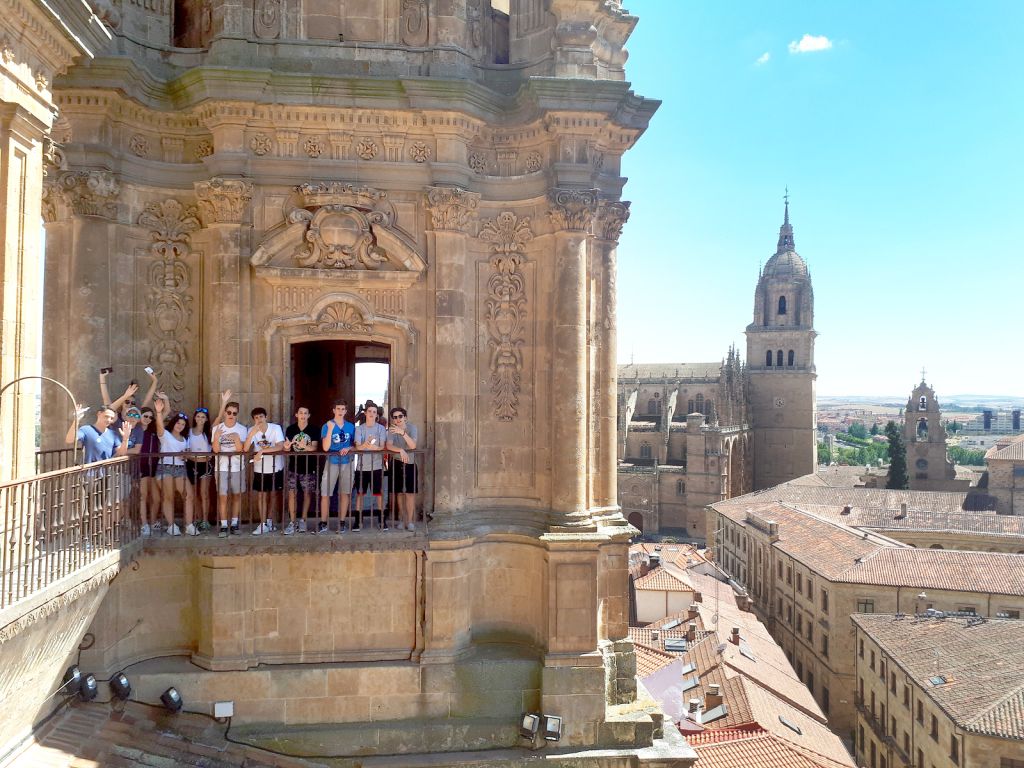 Our journey began with a smooth trek to Madrid, where we were quickly in awe of the beautiful views and scenery that greeted us. We spent the rest of the day exploring the city together and preparing for our first dinner as a group. Once dinner came, we enjoyed fine dining at La Favorita restaurant, and two surprise guests graced us with their beautiful operatic voices. Some of our very own even took the stage and played the piano!
The next day we explored the San Miguel Market where we got the full market experience and savored the native cuisine del país. Many of the boys also found their way around the city to pick up Madrid soccer jerseys.  Next, we hopped back on the bus to enjoy a day trip in Toledo.  The city was breathtaking, and we were split into teams to engage in a competitive photo scavenger hunt; the winners ultimately being Stefano, Lacy, Griffin, and Izzy.  
After resting up that night, we were charged and ready for an action-packed day ahead of us.  We explored the Royal Palace of Madrid and witnessed the 'perfection' of Spanish marble.  We were also astonished by the enormity of the palace and imagined what life would have been like to live in such a grand casa.  We studied the guapo works of art by Greco, Velazquez, and Goya at the Prado Museum and then went to Retiro Park to rowboat.  To conclude the evening, we enjoyed the traditional Spanish treat of churros and chocolate.
The following day, we traveled to Salamanca via our coach bus and along the way some of our members engaged in freestyle rap battles.  Upon arrival, we faced our first physical challenge when we climbed Scala Coeli Tower of La Clerecía for incredible views of the city.
When we woke up the next morning, we had a guided tour of Salamanca and envisioned our lives as if we were enrolled in Salamanca University.  Next, we got in our day's workout with hydro pedal boats and scoped out the shady parts of the river to cool down.  While the boys took the opportunity to jump into the water, the girls were content chatting and tanning under the sun.  We ended the day with a scrumptious meal in town, followed by some laughs at karaoke!
It's been a fantastic five days and we are ecstatic to be sharing all of our stories with you today. Stay tuned for more!
Until Next Time,
The Westcoast Blogger
Do you want to be part of our Spanish and Portuguese adventure? Check out our 12-day, 18-day, and 28-day trips for the experience of a lifetime!