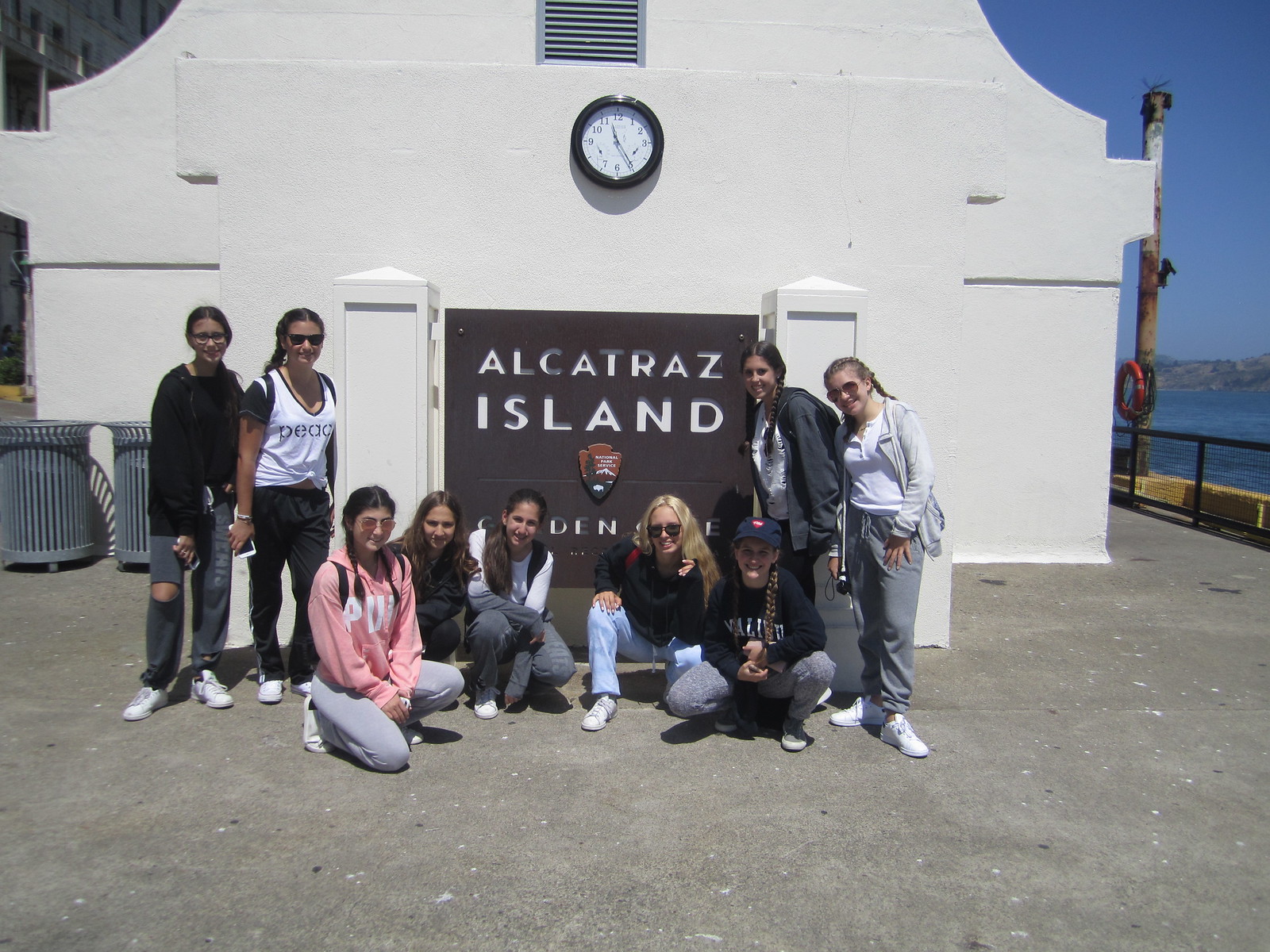 What an amazing start to our trip! After arriving at the hotel, everyone was excited to get to know each other and get moving. Starting with selfies from the sides of the famous San Francisco cable car we made our way to Brandy Ho's in Chinatown, where we enjoyed a large Chinese food dinner and the boys attempted to use chopsticks. At bowling, while the staff were struggling to get some points on the board, the trip members certainly were not.  One even managed such accuracy and precision that he got a strike after spinning 360 degrees!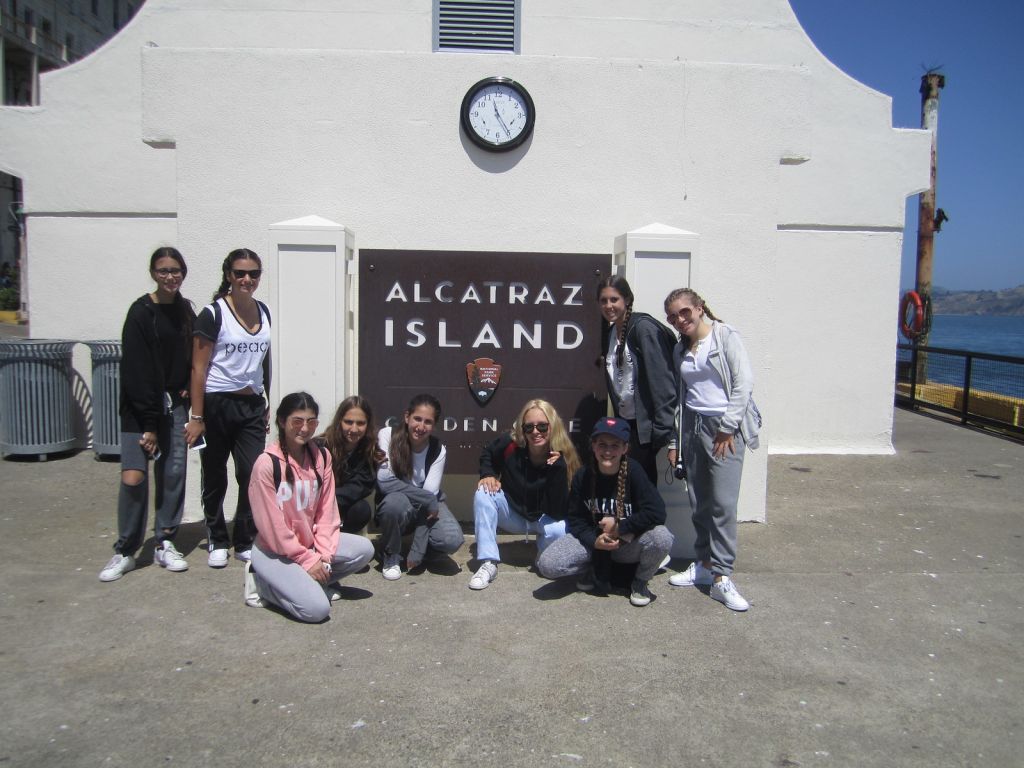 After an incredible visit to Alcatraz, we enjoyed lunch and shopping at Fisherman's Wharf, where a few of us were lucky enough to meet a two-time Super Bowl champion at Pier 39's NFL Store. At the college store next door, some of us got university sweaters which were used to stay warm as we crossed the Golden Gate Bridge. A big congratulations has to go to Sophie S, who conquered her fears and crossed the 4,200 foot long behemoth.

In Oakland, many of us were treated to our first ever Major League Baseball game. Several members got their picture taken with retired left fielder, Rickey Henderson, or (at least) a large-headed mascot version of the superstar! Later in the game, one trip member started a chant and got the whole group cheering for Oakland's incoming pitcher. He started out strong due to our diehard support. To end our first 3 days, we went to perhaps one of the most unique mini-putt courses in existence where Nick scored his first ever hole-in-one.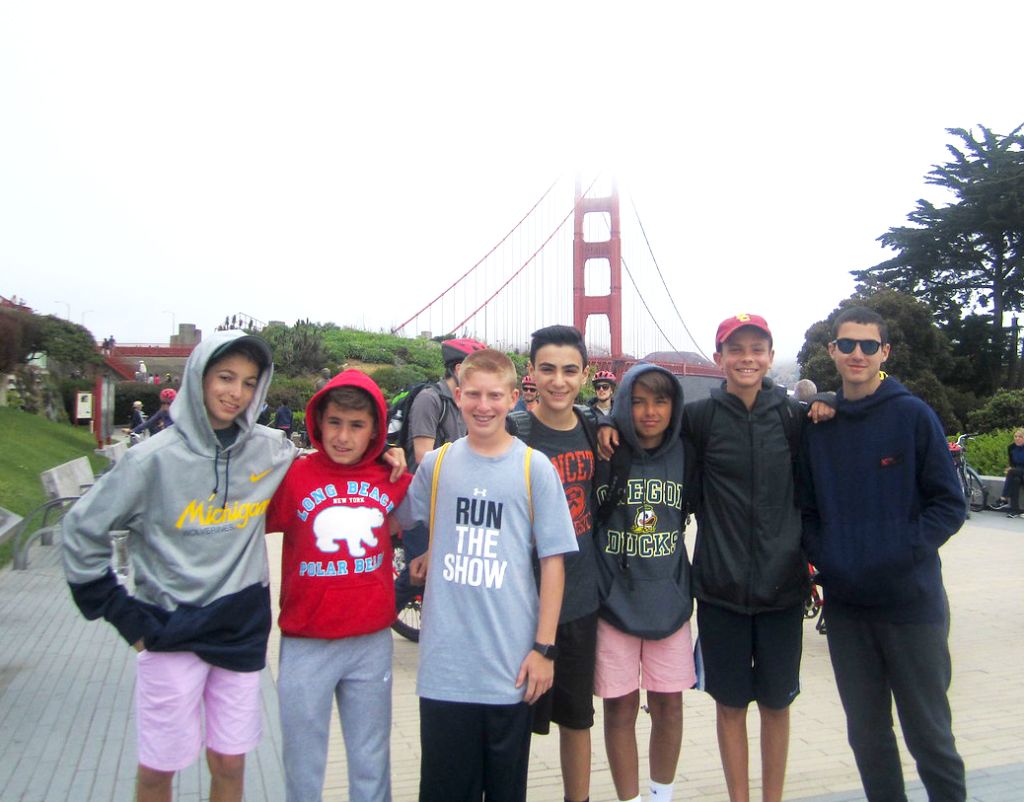 It's safe to say that this will definitely be a trip to remember! We are only three days in and already have such a strong bond as a group. Currently we are preparing for our camping excursion to beautiful Lake Tahoe and Ventura Beach. Whatever the next 11 days bring, it is sure to be incredible!
Until Next Time,
The Westcoast Blogger

If you want to be a part of an experience like this, check out our middle-school and high-school 14-day California Sprint.