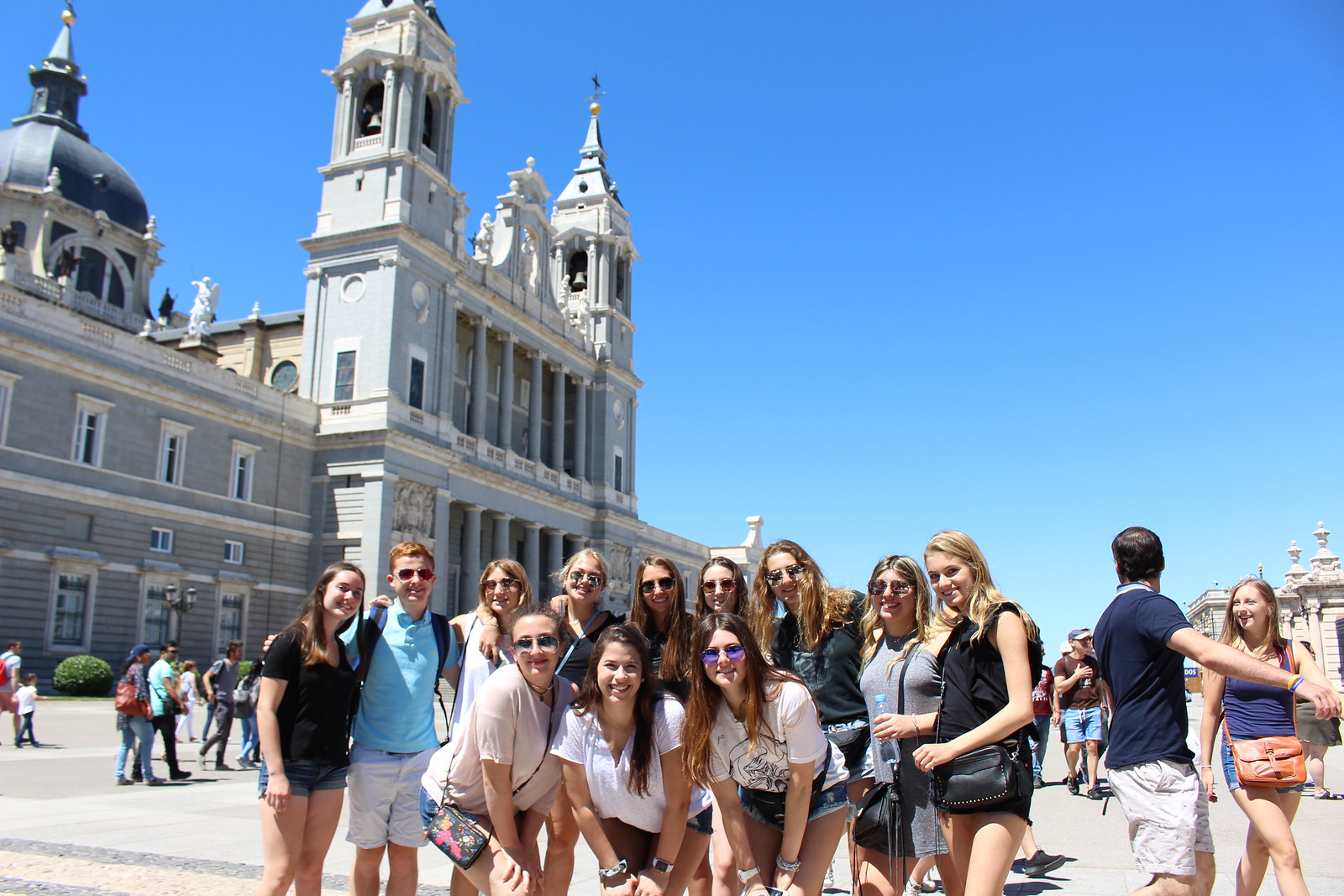 Hello from Madrid!
In just our first week here in this beautiful city, we have already learned and seen so much. We have begun our classes on this Spanish language tour at International House. We have also had the opportunity to practice our Spanish throughout the city, like at the Mercado de San Miguel."The market was so fun, I'd love to go back there. The vegetable paella was so yummy and looked so authentic!" – Rachel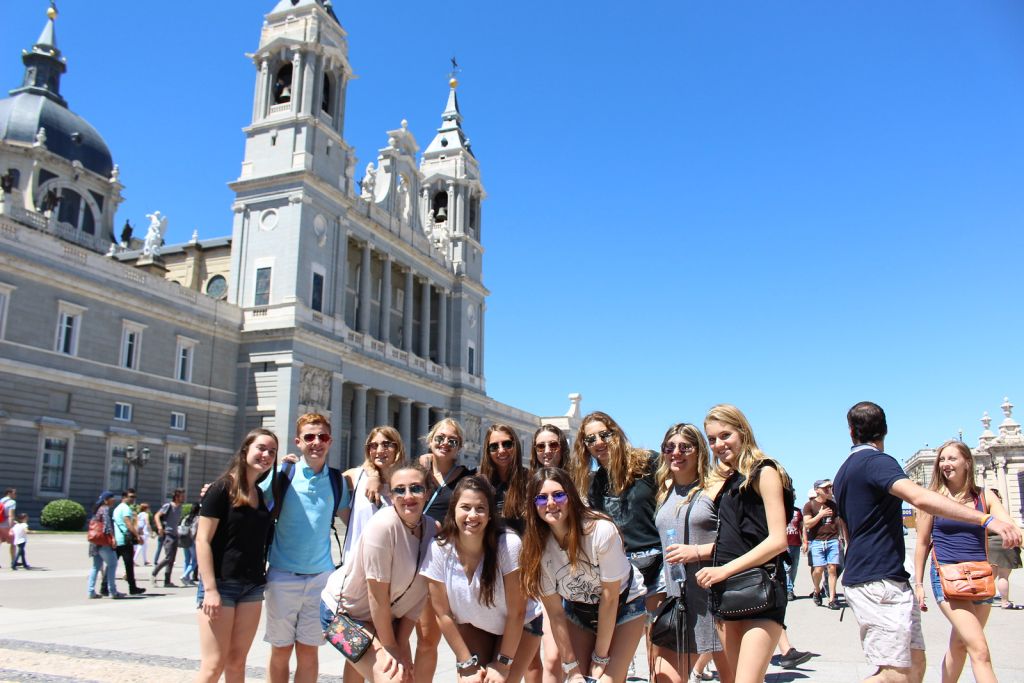 ¡Hola de Madrid! En nuestro primera semana aquí en la bella ciudad de Madrid hemos aprendido y visto tanto. Empezamos nuestra clase de español en International House y hemos tenido la oportunidad de practicar nuestro español en toda la ciudad como en el Mercado de San Miguel. "El mercado era tan divertido, me encantara si podríamos ir otra vez". La paella de vegetales era tan sabroso y se veía muy auténtico" – Rachel
Each morning, we make a point to start our day with inspirational travel quotes and a "Spanish Word/Phrase of the Day" that we put into practice throughout our time in the city. We also choose a King/Queen of the Day for those students who show great cooperation and positive attitudes. Our first King of the Day was Peter for being an awesome helper and branching out to meet new people! We also do Spain trivia questions to quiz each other's knowledge on Spanish culture. Españolios is an equally fun way to help us remember spanish vocabulary. We are making the most of this program and are aiming for a true Spanish immersion experience for one another!
Cada mañana empezamos nuestro dia con citas de inspiración, y una "palabra o frase del dia" que practicamos durante el dia en la ciudad y entre nosotros. También escogemos un rey/reina del dia para los niños que demuestra cooperación y actitudes positivas. El primero rey del dia era Peter por que es un ayudante y le gusta conocer gente nueva.Hacemos preguntas de trivia sobre datos de españa y hacemos españolios que es una manera divertido para ayudarnos recordar vocabulario en espanol.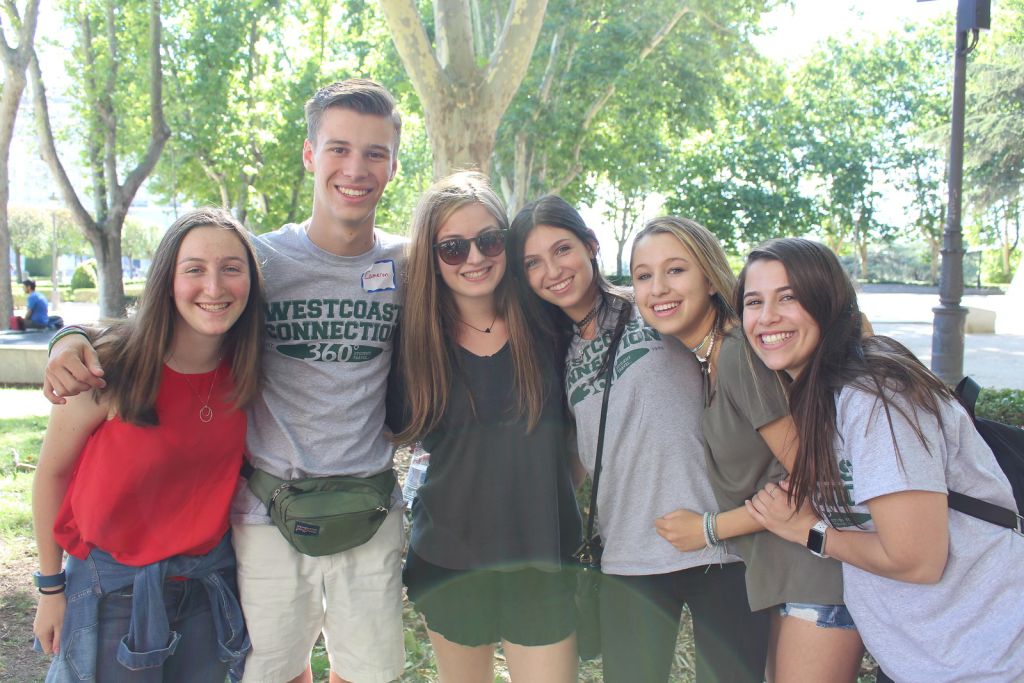 We love listening to Spanish music, especially our favorite, Despacito, while our great bus driver, José, takes us to our activities, like at Parque del Retiro. We also visited the famous Chocolateria San Gines that has been serving chocolate con churros since 1894. This week we celebrated two birthdays! Feliz Cumpleaños Rachel y Julia R!
Encantamos escuchar música hispano, especialmente nuestro favorito Despacito cuando nuestro conductor, José nos lleva a los actividades como el Parque del Retiro. Has visitamos el famoso Chocolatería San Ginés que ha estado sirviendo chocolate con churros desde 1894. Esta semana haz celebramos two cumpleanos! ¡Feliz Cumpleaños Rachel y Julia R!
We are having a great time! By the end of this week we will be in Sevilla/Cordoba, until next time. Bye!
¡La estamos pasando bien! Al fin de semana vamos está en Sevilla/Córdoba. ¡Hasta luego!
Until Next Time,
The Westcoast Blogger
For more experiences like this, join our 21-day or 28-day trips to Barcelona with our summer spanish language programs for high school students.