Our trip is loving California! We've soaked up the beautiful scenes in San Francisco, taking a cable car ride to Chinatown and enjoying authentic Chinese food, touring Alcatraz, and walking over the Golden Gate Bridge. At the Oakland A's game that night, everyone received complimentary Oakland A's jerseys for Authentic Fan Friday. Many of us thought we'd get to be there for a historic no-hitter, but the Atlanta Braves ended up taking the win, with Ethan lucking out and grabbing the home run ball.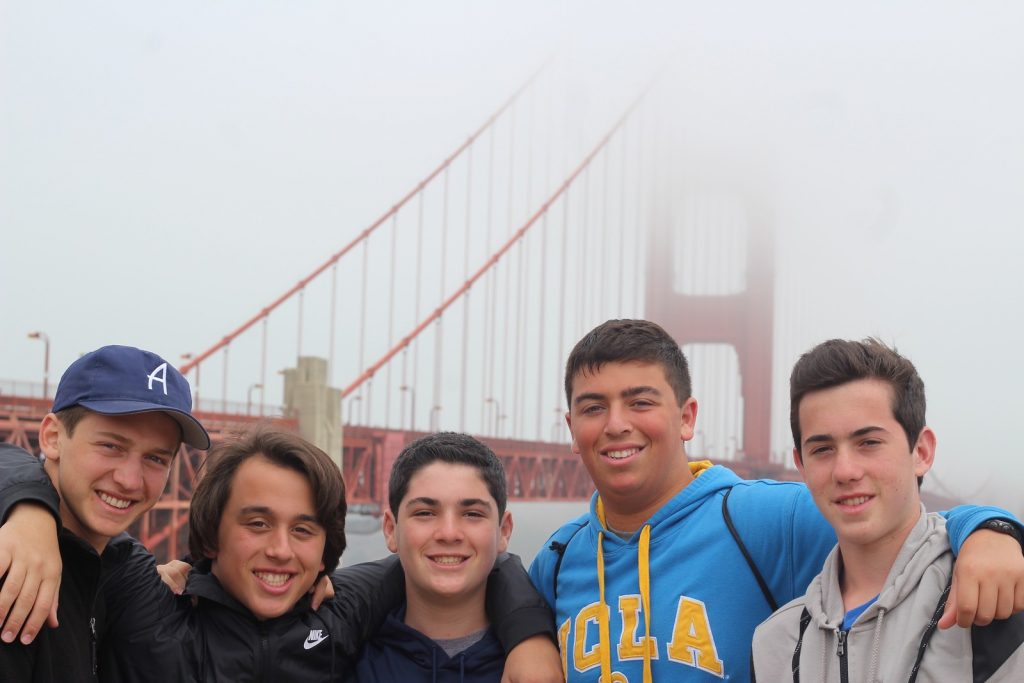 The following day, to celebrate Canada Day for some of us, we decked out the bus with holiday spirit and made our way towards Lake Tahoe, with our first stop being white water rafting down the American River. The rafting was a thrilling ride for all, as we battled some great rapids. One of our groups really enjoyed learning about the history of the river and landscape from one of the guides, Fletcher.
When we arrived at the campground in Lake Tahoe, we cooked dinner and one of our members proclaimed it was the best fajitas she's ever had! Our first evening activity that night was an Olympic Games. Trip members were split into teams and competed in a friendly competition involving team-building activities and creating a theme song and dance. Team Celine Dion came in first place, and we all celebrated with s'mores around the campfire.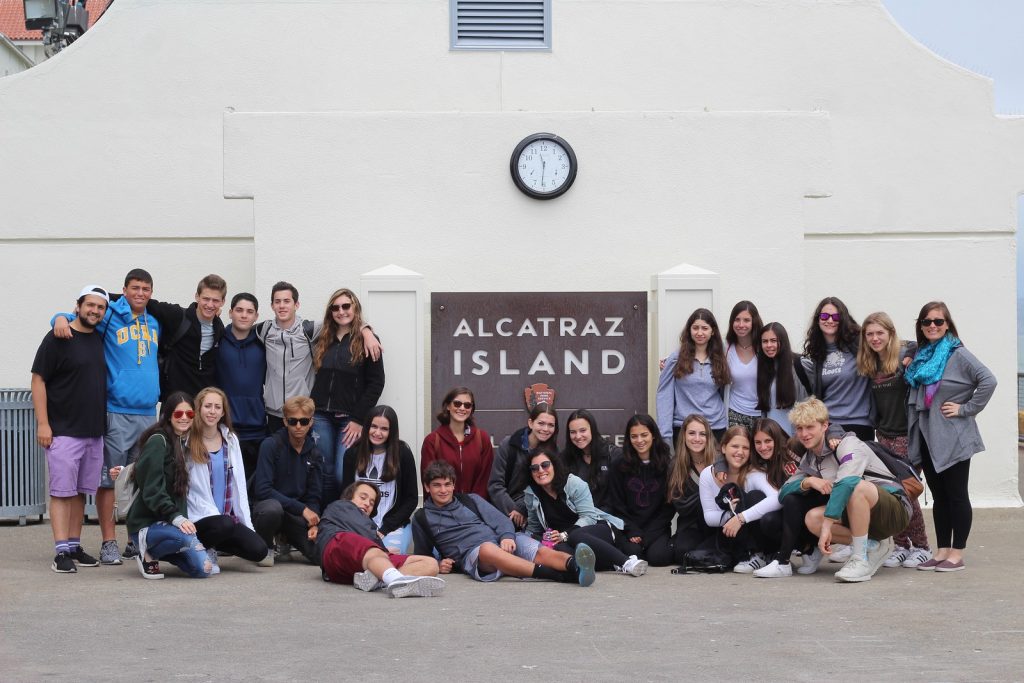 On our last day in Lake Tahoe, the majority of us went tubing, while others went wakeboarding or water skiing. The day cruise on Lake Tahoe was the highlight of the day, where the snow-capped mountain views were captivating. We got into groups for lip sync and staff impressions that night, and Ian wowed us with his astonishing singing skills to Justin Bieber's "Despacito".
On our way to Ventura, we stopped at a California favorite, In and Out Burger, which was a first for many of us. Everyone also enjoyed a fun beach day and fireworks show for the 4th of July. By the time you read this, we will be in LA and are so excited!
Until Next Time,
The Westcoast Blogger
If you want to be explore California's best, check out our middle-school and high-school 14-day California Sprint.