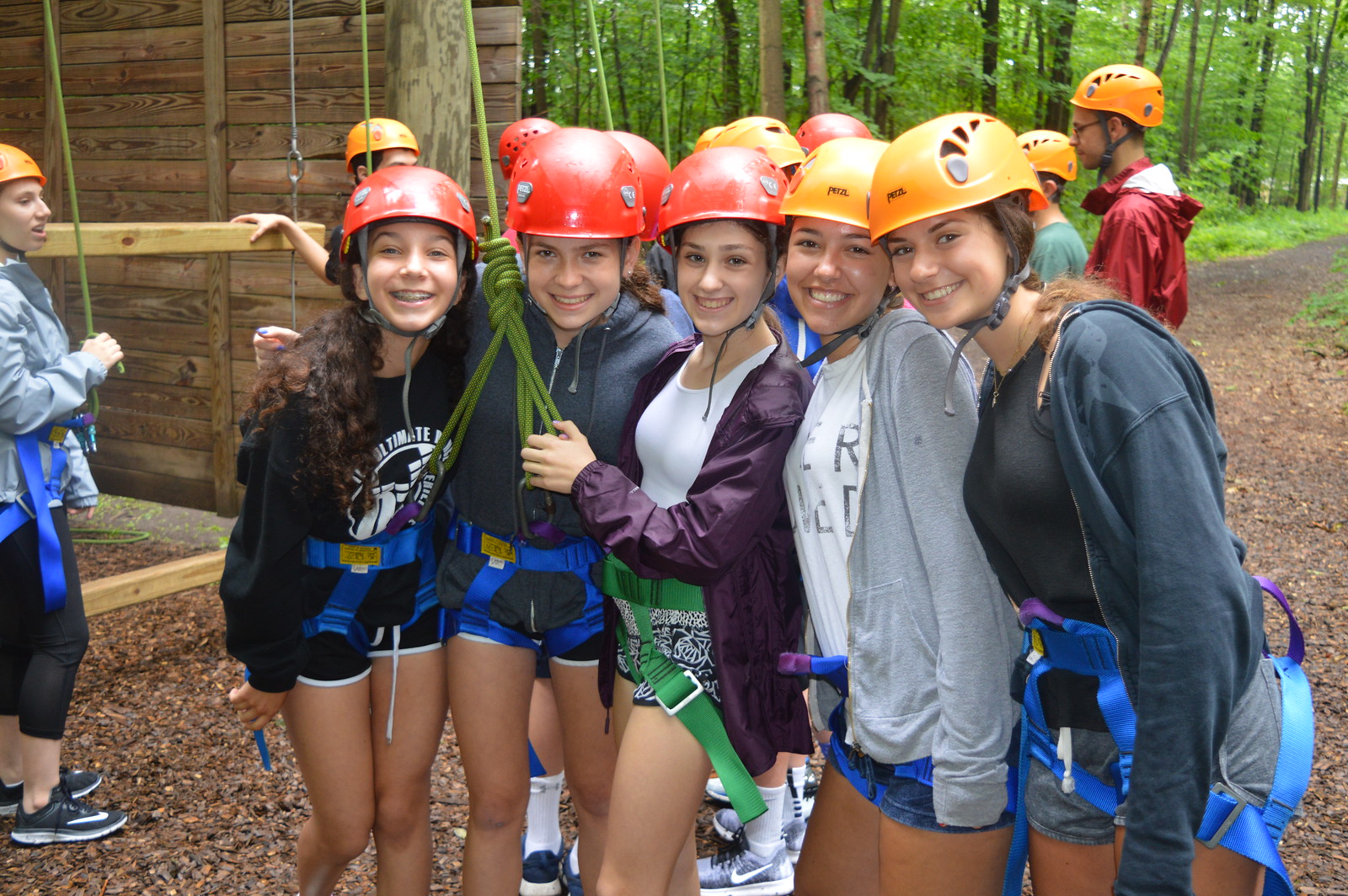 It's less than a week into our Eastcoast Encounter and we couldn't be happier! We start our mornings with the song "Good Day" because every day is a good day on our trip.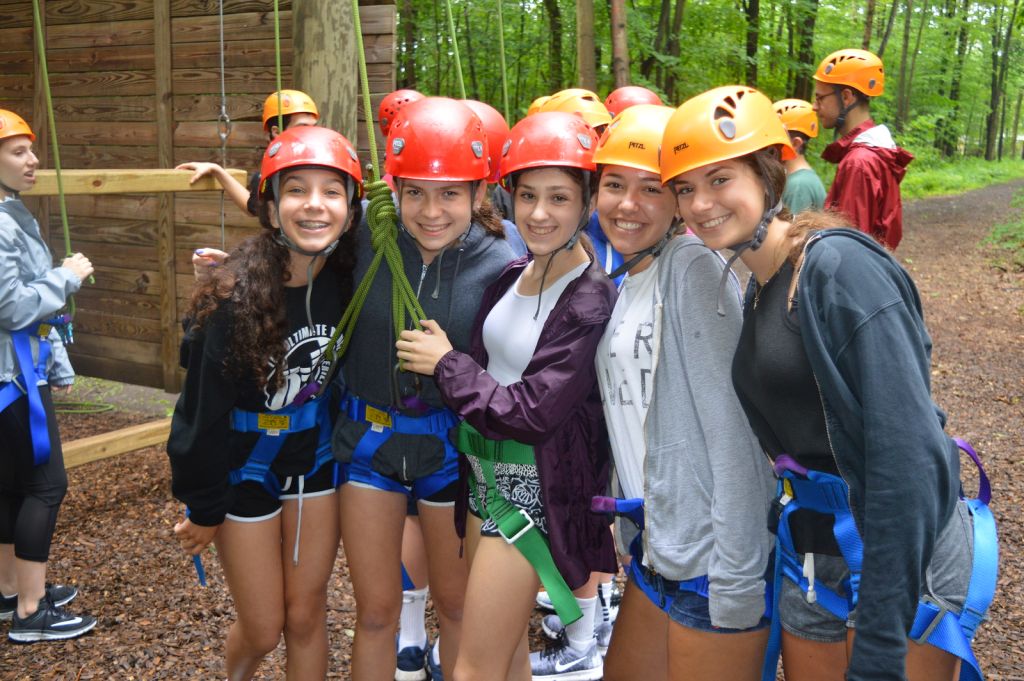 We've done so much so far including dinner at a Japanese hibachi restaurant in Ithaca, NY. The chef surprised us all by tossing cucumbers into our mouths and at least ten of us caught them on the first try! After that, we went bowling and we loved the vibe of the alley. It was a great night. There was even an old school jukebox!
We enjoyed our next day at a ropes course. Some of us climbed up the rock wall to get to the zipline while others opted for the "Triple Trio," which is a swinging ladder where the rungs get farther apart the more you climb. Some of our trip members made a detailed plan and used each other's knees to get boosted up the ladder. Others were champion belayers, expertly using commands and ensuring the safety of their climber. The level of teamwork is strong in this amazing group.
We were also lucky enough to go to Ithaca Commons, a pedestrian area downtown. It was packed with all variety of different shops and restaurants. We all checked out 15 Below, a rolled ice cream shop that one of our trip members had found online. The ice cream is melted down in front of you, flash frozen again, and rolled into spirals.
July 1st was Canada Day! It was a great holiday for all and a perfect segue for our next stop; you guessed it, Canada!
The group hit up the waterpark at the Great Wolf Lodge in Niagara. There were crazy slides, including one we called the toilet bowl because you wind up in the bottom and swirl around a lot. Then, it was time for the big event: a scenic walk to the heart of Niagara Falls, while fireworks popped above us and the Horseshoe Falls were lit up in rainbow hues.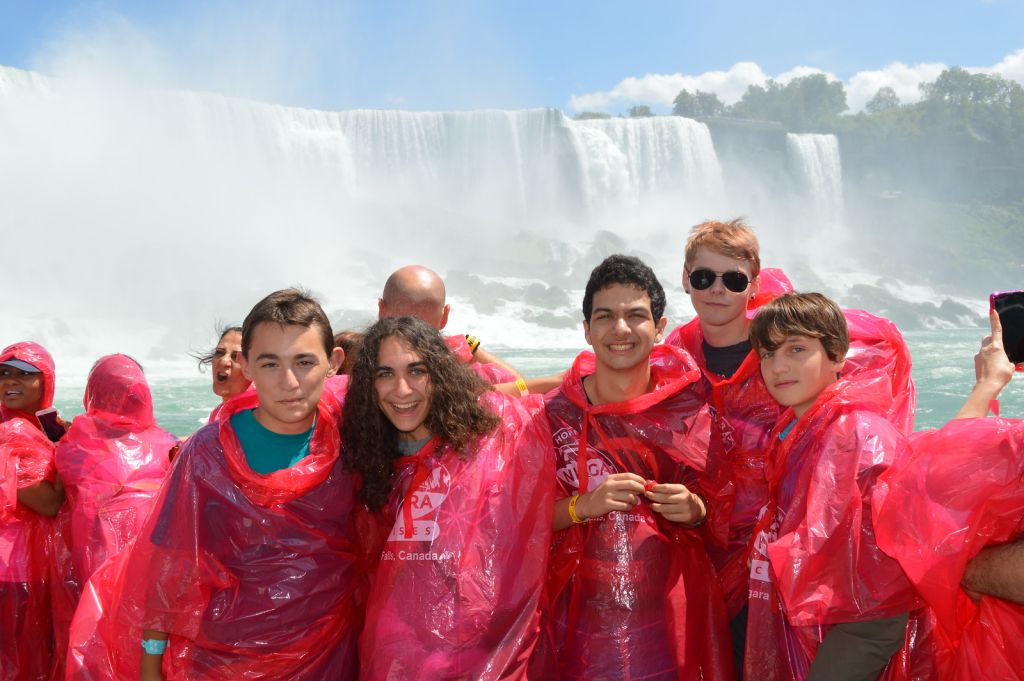 Matt S. and one of our trip leaders, Parker, both had a birthday on July. We surprised them with birthday cards signed by us all as well as sashes and crowns, and we made sure to eat cake at dinner of course!
The water activities are just getting started on this trip, which is great, because everyone had a blast on the jet boat. Those of us in the front got really soaked, even all the way through our big yellow ponchos and life jackets.  Despite being drenched, we loved it all. We then traded our yellow ponchos for red ones for "Voyage to the Falls," a ship where we enjoyed scenic views of the American falls and then approached the bottom of the horseshoe falls where we were drizzled with the mist.
We're already in Toronto and are soon off to Mont Tremblant. We will update you soon with all our new adventures!
Until Next Time,
The Westcoast Blogger
Have we got your interest? Explore our 15-day and 21-day east coast tour options and start planning your own adventure with Westcoast Connection. It will be the travel experience of a lifetime!