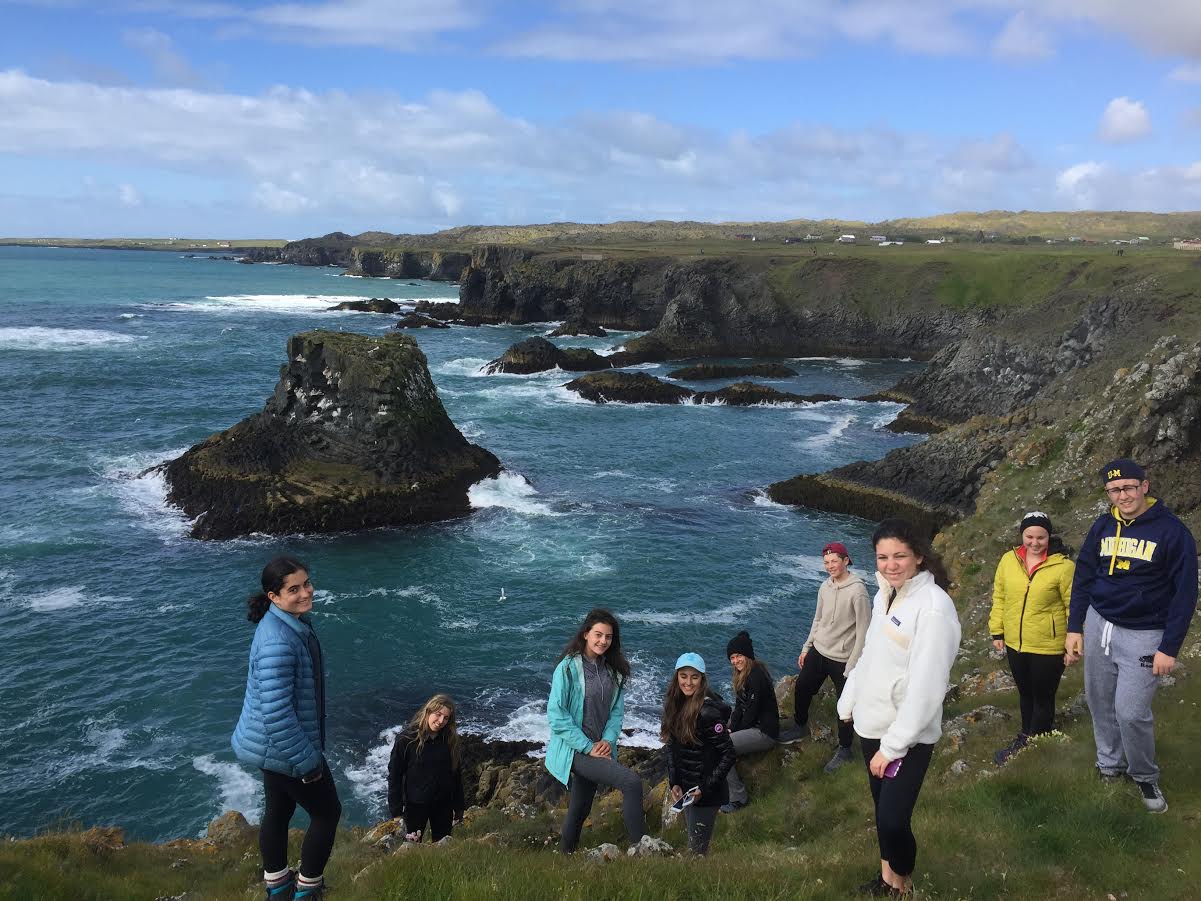 "A journey is best measured in friends, rather than miles"-Tim Cahill
It's a true pleasure to be writing you from the small fishing town of Strondin on the west coast of Iceland. The past 6 days have been filled with smiles, new experiences and some of the fastest friend-making I've seen in all my years of travel.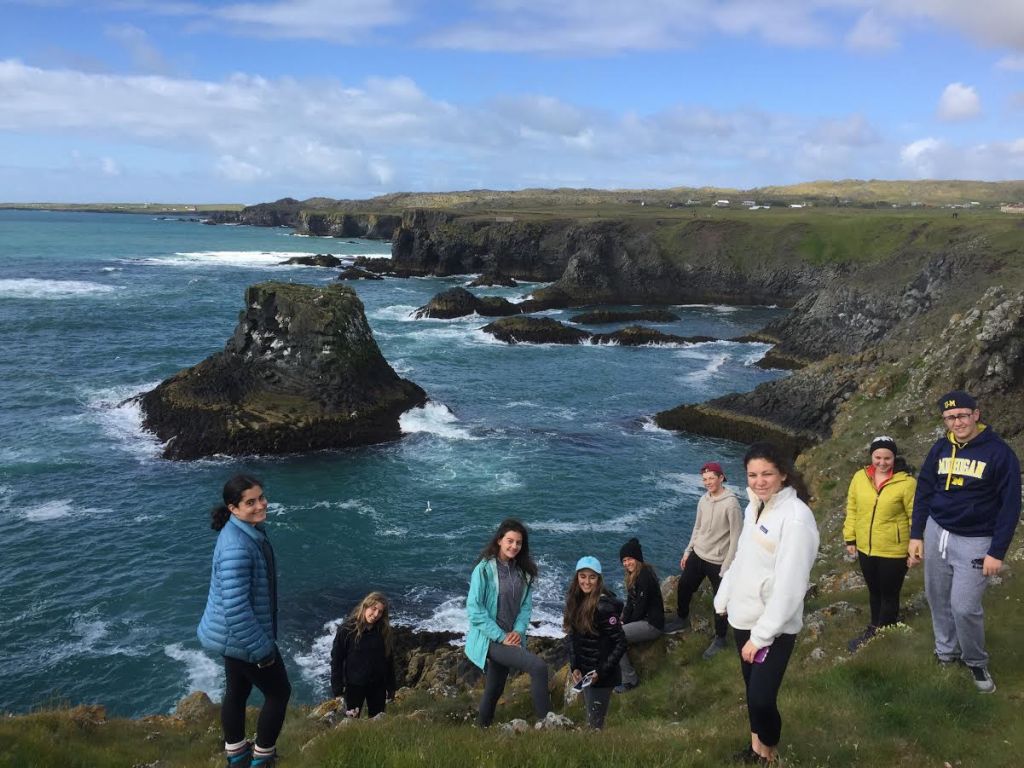 I've seen this group mold into a family like never before. I've never laughed so hard and been so excited to see such enthusiastic faces each morning. We're a tight-knit little family of 12!
Reykjavik is where it all began as we inhaled our first breath of fresh, Icelandic air. We exited customs to the sun high in the sky and our first glimmer of the country's expansive views. Greeting us with a smile was Stone, our local guide, who's joined our crew and is with us every step of the way. Every day since, we've been lucky enough to have a spectacular view! As we arrived downtown, we gathered in various parks around Reykjavik for our icebreakers and start to learn about our fellow travelers. It wasn't long before we were touring the town with everyone engaged in conversation with someone new.  After a highlights tour of the downtown streets, we had a truly authentic Icelandic dinner of whale, shark, and dried fish, and then called it a day.
Iceland is a photographer's dream! We've mastered the art of capturing landscapes while making sure the sun shines bright on our faces. To date, our group has taken over 2,000 photos collectively, so be prepared for your young adults to bring back memories to share for a lifetime. (We're still searching for a strong enough Internet connection to show off these pics!)
With Reykjavik as our base, we ventured out on daily adventures that started early in the morning and lasted until late into the evening. You could hardly tell, as the sun doesn't set here and our late night bedtimes are accompanied by sunlit skies.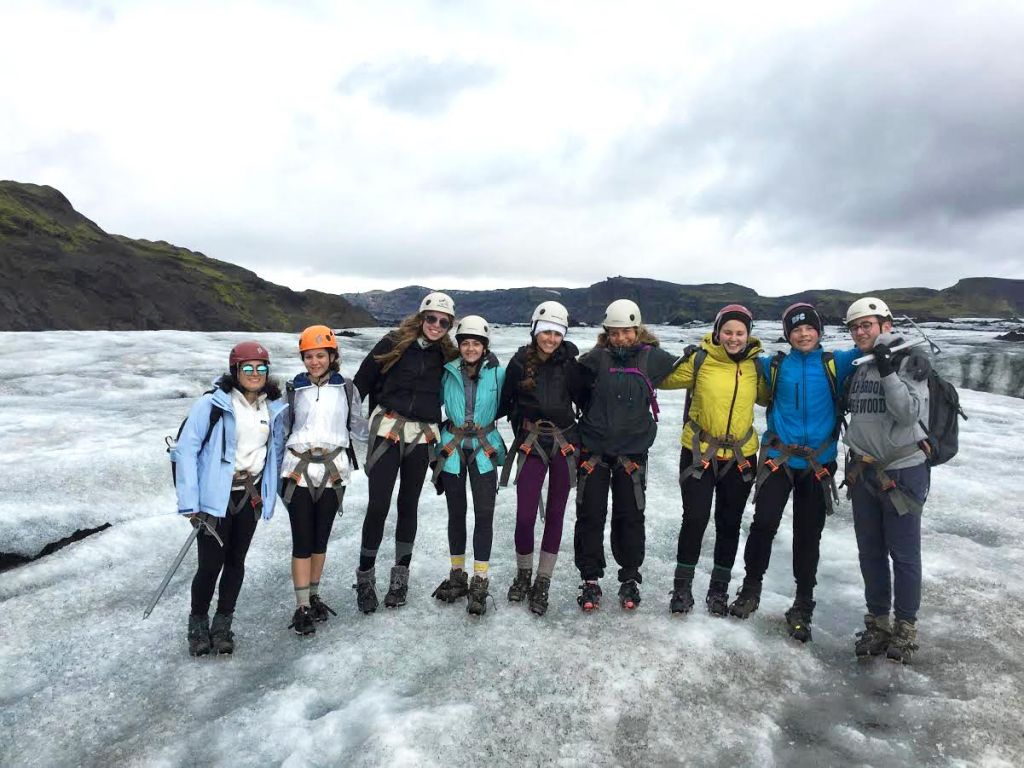 Endless adventures have compounded many new and thrilling experiences for our crew. One of our adventures involved hiking to a thermal hot spring river, where we basked in natural toxins that relaxed the skin.  
Not to be overshadowed was our glacier hike. With crampons supporting our footing and an ice axe in hand, we passed crevasses, caves and blue ice to what felt like the end of the world.When we were there, we topped our water bottles up with some of the purest water found anywhere.
If cold water was an experience for the bucket list, then the glacier snorkeling was a highlight for many. In water that required you to wear a drysuit, we dove face-first into what is voted a top-10 snorkeling experience in the world. The water was so clear that we could see over 400 feet in the distance, and we immersed ourselves in the surroundings. Our cold-water snorkeling adventure took place on the exact meeting point of two tectonic plates, which meant we saw rock formations and shades of blue unmatched anywhere in the world.
From the many hikes (including one to the middle of a crater), to white water rafting, we've covered a lot of ground within our first week here!
As we're just cleaning the mud, sweat and smiles off from our most recent adventure, there will be more to come on what has so far been one of the most unique and fascinating experiences. The group absolutely loved their time in Reykjavik, and we're all looking forward to what comes next.
Until Next Time,
The Westcoast Blogger
Does going on a trip filled with beautiful landscapes and incredible activities interest you? Check out our 16-day Iceland adventure!