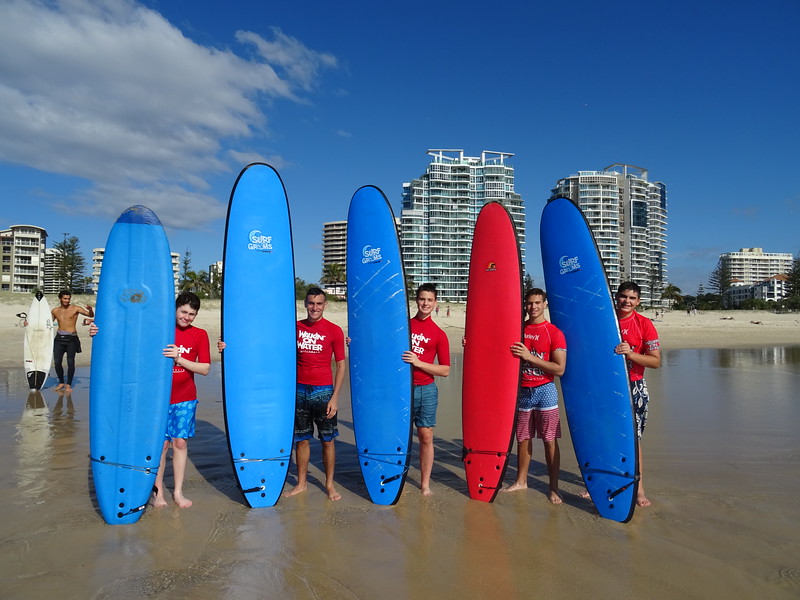 G'day mate, we're already a week into our trip and have had an incredible time! Our first stay in Surfers Paradise began with a visit to Dreamworld Amusement Park, where we experienced Australia's wildlife as we saw white lions, tigers, and even kangaroos! The whole group also saw wild bush turkeys (they are comparable to pigeons in North America) walking the city streets. Our most adventurous members even took on the tower of terror for a quick thrill ride!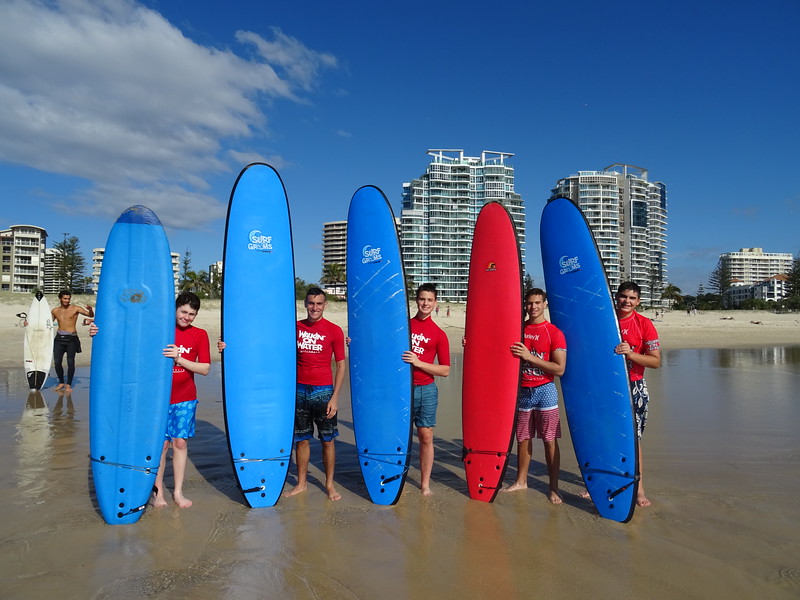 With our feet wet, we spent the next two days surfing Coolangatta and playing sports on the beach. The sand in Surfers Paradise was great fun and shocking to all of us, as it squeaked beneath our feet and remained cold all day! It turns out that this is due to how fine the sand is, which certainly made it interesting for some of the boys who spent the day building sand castles and burying one another!
During the evenings, we had a variety of cool activities downtown. The first was bowling where some of our superstars had the time of their lives, dancing after each shot no matter how many pins were actually knocked over. One of our most interesting activities was when we explored the infinity attraction, a multimedia sensorial experience. With mirrors, lights, and eerie music all around, it was truly a unique maze that left us all wondering where we'd just been.
While in Surfers Paradise, we took a day trip to kayak into a fish-friendly snorkeling region. During this trip, we were lucky enough to see some amazing animals, including an eagle, a wallaby, multiple manta rays, and several humpback whales. In fact, the manta rays were performing flips above the water while the humpback whales sometimes breached above the water to blow water from their blowholes! All in all, kayaking on the beautiful ocean water was a scenic and relaxing experience.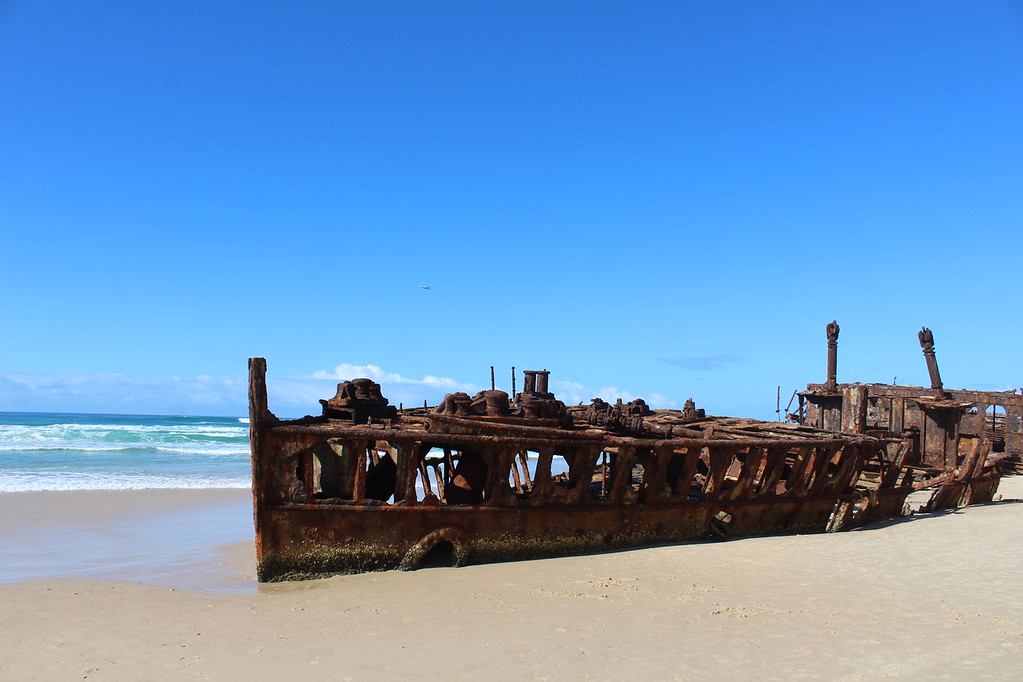 After our first few days in Surfers Paradise, we took a ferry to our second location, Fraser Island. A very special place, this island is the largest sand island on the planet and has one-of-a-kind vegetation and species due to its rare sandy make-up and isolation.  At night, we went for a nature walk, where we saw some more incredible animals. Our guide, Megan, managed to lure funnel-web and trap spiders from holes in the ground. In the trees, we saw sugar gliders and fruit bats which were especially active at night. The next night, we had a bonfire, roasted marshmallows, and played some fun campfire games including 20 questions, snaps, and charades!
The full day we spent on Fraser Island was unbelievable. In a 4WD bus, we drove all around the island and even along the beaches. We visited freshwater rivers and an old shipwreck of a vessel that had once transported goods from New Zealand to Australia. This ship was later recruited for WWI and shipwrecked on Fraser Island during its journey home to Australia. After exploring the shipwreck, we visited Lake McKenzie, where trip members and staff alike exfoliated in the blue waters. In fact, many of us were covered head to toe in its fine sand, which is so pure that it acts as an exfoliant for skin and conditioner for hair!
We are currently arriving in Brisbane where we will be visiting the Australia Zoo. Many of us are hoping to hold some koalas, but we'll update you on this in the next blog!
Until Next Time,
The Westcoast Blogger
Interested in learning more about Westcoast Connection's tours of Australia and Hawaii? Check out our 22-day and 27-day itineraries for the trip of a lifetime!