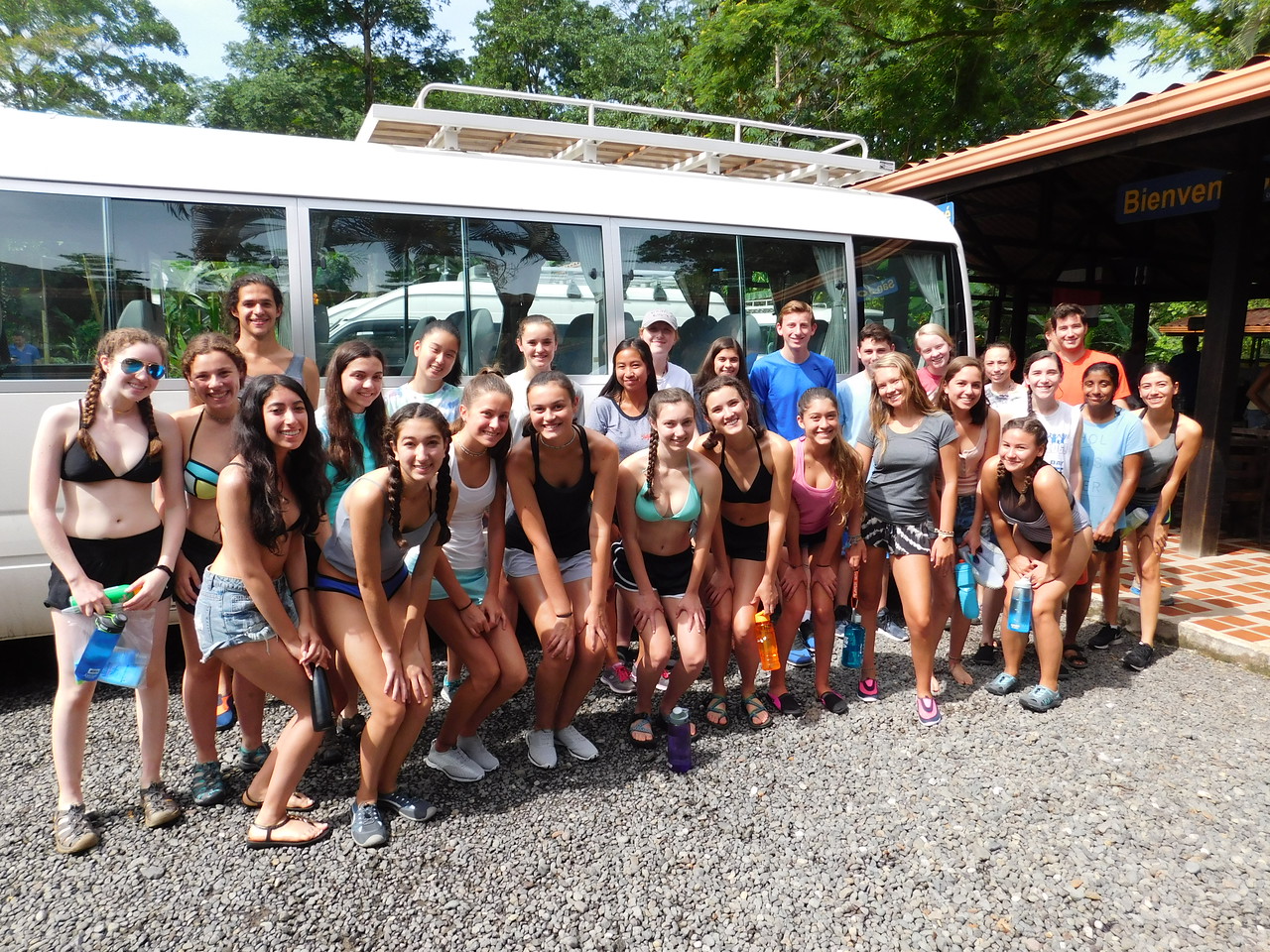 Hola and bienvenidos to our blog!
Our time in Costa Rica so far has been incredible. We've had a lot of fun and learnt so much in such a short amount of time.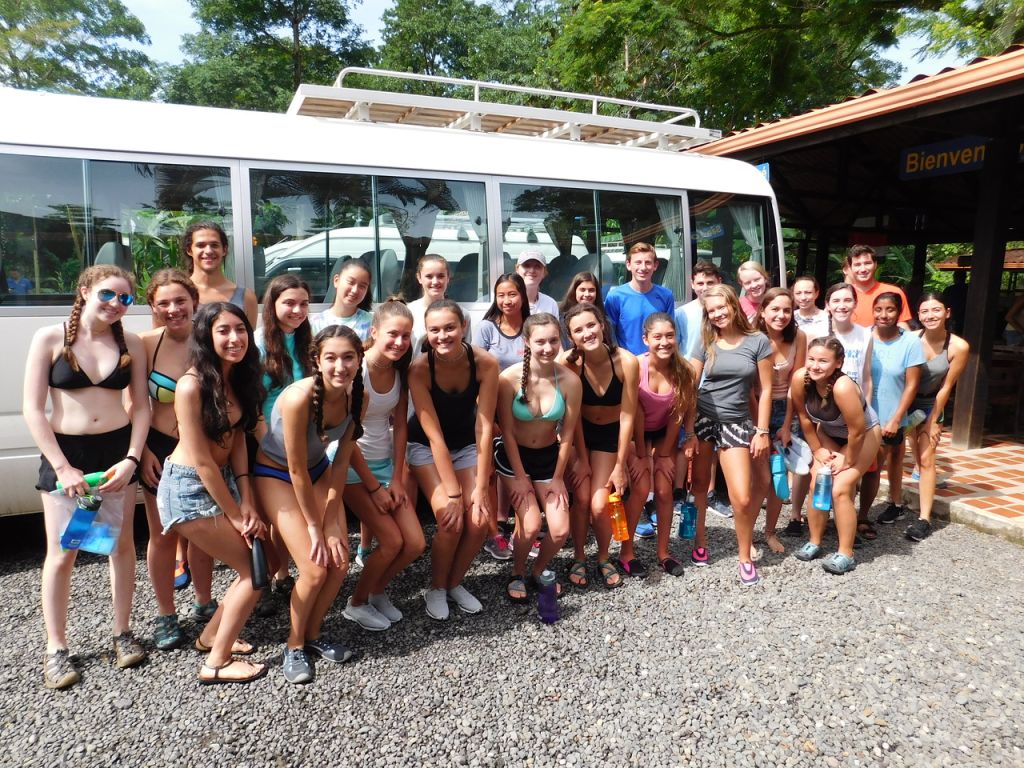 All landing in San Jose airport, our trip members have come from far and wide including New York, Illinois, Florida, California, Texas, Mexico and Canada. When we arrived we met our staff  and Yoza, our Costa Rican guide. As a complete group, we boarded the bus and made our way to the hotel. That first night, we ate dinner at a local restaurant and enjoyed burritos, fajitas, nachos, and also got our first taste of the amazing variety of Costa Rican fruit juices. It was some of the freshest mango, guava, and hibiscus juice we've ever had. Then, after a couple of ice breaker games like human bingo and speed dating to get to know one another, we went to bed to rest up for the big day ahead of us.
On the second day, we went white water rafting with a company called Exploradores Outdoors. They picked us up bright and early to make the most of the day, and drove us to the Rio Pacuare where we met our guides. In groups of six we made our way down class 1, 2, 3 and 4 rapids. We pulled over and had a river-side lunch of vegetables, meat, tortillas, and fresh pineapple about halfway down. The weather was beautiful and we drove back to San Jose the same way we came: through one of the city's national parks, which is also a rainforest. It was a scenic drive, to say the least
After dinner, we met Gayle, an American woman who has dedicated her life to helping the people of Costa Rica. She told us about the community service we would be doing in San Jose and about the La Carpio Humanitarian Foundation, which is the village where we would volunteer. Gail's inspiring speech got us extremely excited for our first day of service, which began the following morning.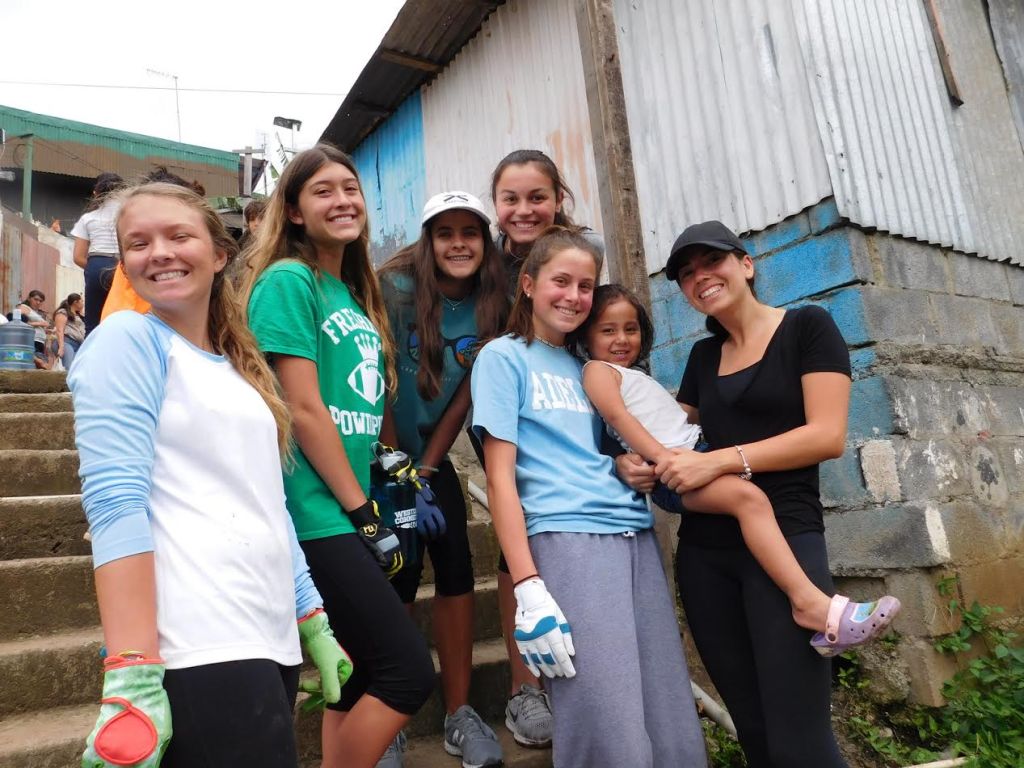 On our first day working with the people of La Carpio, we helped to rebuild some homes that burned down in a tragic fire. Luckily, no one was injured in the fire, but everything the families owned had been destroyed. To help with the rebuilding process, we worked together to remove the rubble. We also got to play with the children from the area, which was a lot of fun. Our time in La Carpio was incredibly rewarding and we learned a lot about the experiences of those less fortunate than us. Once we had made a lot of progress and worked up an appetite, we returned to Gail's headquarters, ate lunch, watched a beautiful performance, and played with the kids some more. It was clear that the people of La Carpio were grateful that we were there, and we were certainly grateful to have had the opportunity to help. After dinner, we discussed our day as a group and it was evident that the trip members gained a lot during their first day of service. They reflected beautifully on what they learned and what it meant for them. It was truly awesome to see that they not only helped those in need but that they themselves grew as people.
The second day of service with the La Carpio Humanitarian Foundation was at a rec center. We saw a lot of the same kids from the day prior and continued building relationships with them. The trip members and staff played soccer and basketball, swam in the pool, and did arts and crafts with the kids from the community. They were so good at engaging with them even though there was a language barrier. By the end of the second day of service, we had all created genuine and special connections with the kids from La Carpio. We were happy to end our time with La Carpio Humanitarian Foundation by giving each child a bag of donations to take home with them that included clothes, pencils, toothbrushes, and other essentials.
Tomorrow we head to Flamingo Beach where we will do more meaningful service, go surfing, take a cultural dance lesson, and more. We will update you all again soon–thank you for reading!
Until Next Time,
The Westcoast Blogger
If a Costa Rican adventure sounds like something you'd like to be a part of, explore our 10-day, 21-day, and 28-day community service tours!