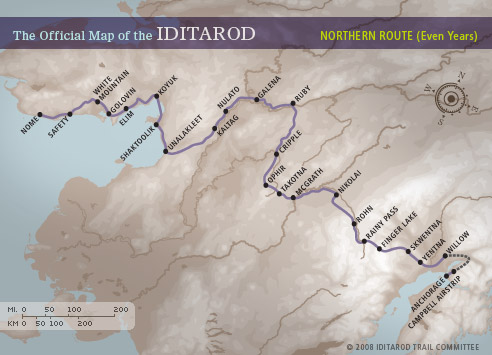 The Iditarod Trail Sled Dog Race, also known as the Iditarod, started last Saturday. In this annual race, mushers and teams of 16 dogs cover 1,116 miles in 8 to 15 days. The race starts near Anchorage and ends in Nome.
Here is a video from this years kickoff:
The fastest time was set in 2002 by Martin Buser with a time of 8 days, 22 hours, 46 minutes, and 2 seconds.
The conditions are horrific; blizzards causing whiteout conditions, sub-zero temperatures, wind chills reaching -100 °F, truly for those with a sense of adventure.
The trail is composed of two routes, the Northern route (being run this year and all even years), and the southern route. They both follow the same trail for the first 444 miles, from Anchorage to Ophir, where they split. They then rejoin at Kaltag from Nome. The southern route was added in 1977 to bring some excitement to small villages in the area. It was an added bonus when they announced that the race passed through the town of Iditarod.
Here is a map with this year's checkpoints: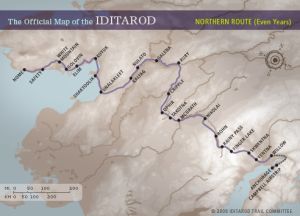 Mushers must sign in at each checkpoint. Some mushers prefer to camp on the trail, others prefer to stay and rest. Supplies and equipment are purchased in Anchorage and flown to the various checkpoints. There are three mandatory rests: one 24-hour layover to be taken at any checkpoint; one eight-hour layover, taken at any checkpoint on the Yukon River; and an eight-hour stop at White Mountain. Other than these stops, the mushers may always be racing their dogs.
The race is the most popular sporting event in Alaska, and the top mushers and their teams of dogs are local celebrities.
The official site including race coverage can be viewed here.
Want to experience the magic of Alaska for yourself? Join us on our Alaska Community Service program.
Lastly, here is a conversation with record setting champion Lance Mackey.
The Westcoast Blogger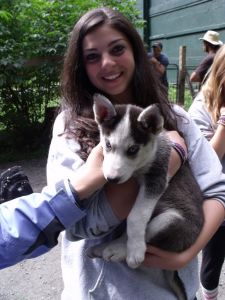 Do you want to be part of a unique trip? Come onboard our 27-day Hawaii and Alaska cruise for high school students and visit hawaiian islands, Alaskan towns & more.