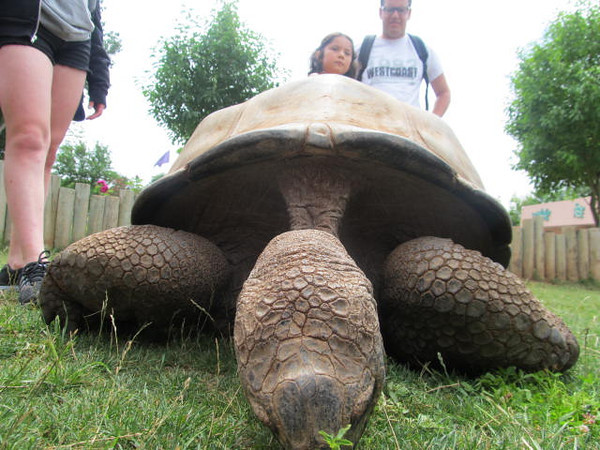 The Cody Rodeo was quite a novel experience for us east coasters. Samara was a bit wary of the way the bulls were being treated but it ended up being an entertaining night. Ian, Nadav, and Matt B. cheered on the jockeys as they raced around the course trying to get the best time. The announcers invited all the kids under twelve to the center and Reid B. almost got up to go!
The next morning we said goodbye to Cody and began our way through Yellowstone National Park. Ryan K. spotted a bison and was able to snap a picture of it  with Mathias. Laurel, Michelle, and Justin were able to get shots of the enormous beast. The highlight of Yellowstone was the Old Faithful Geyser. Just as we were arriving the geyser was scheduled to erupt so we sprinted through the welcome center to record the explosion. Then the trip members got ice cream before settling back on the bus to head towards Jackson Hole.
Camping in Jackson provided breathtaking views of Grand Teton National Park.  Justin, our Camp Site Manager, grilled up delicious kebabs for dinner. After dinner, a full rainbow spanned the sky which was an incredible experience! That night we played Battle of the Sexes under a clear sky and Reed S. won the game with his knowledge of the opposite gender!
The next morning we toured the quaint mountain town of Jackson Hole. Maxine and Michelle relaxed at a coffee shop, while the rest of the trip members explored the town until we met for a picnic lunch. Then it was time for the alpine slide! Erika and Julia flew down the mountain and Austin and Noah raced three different times. Next it was time for the rec center, where Ian and David E. went at it with a few games of basketball. Emma S., Jen and Jenna hit the pool which had an awesome slide.
Bright and early the next day we began our journey to Park City, the mountains are amazing! Nicole, Sam, Alex, and Jesse took advantage of the views by getting a few gorgeous shots on the patio of Silver Star restaurant where we had a scrumptious dinner. We checked out the downtown area of Park City, former home of the Olympics and then enjoyed some delicious ice cream from Java Cow. The hotel in Park City had a cozy lodge like feel and an indoor/outdoor pool with two different hot tubs.
Today was an action packed day. We rode a thrilling alpine coaster that Dan and Ben loved. Next up was the Lagoon-a –Beach water park/amusement park. Jacob and Matt B went down the steepest slides, while David and Michelle took on the log flume.
Now it's on to Kanab, Utah for another round of camping and some awesome national parks!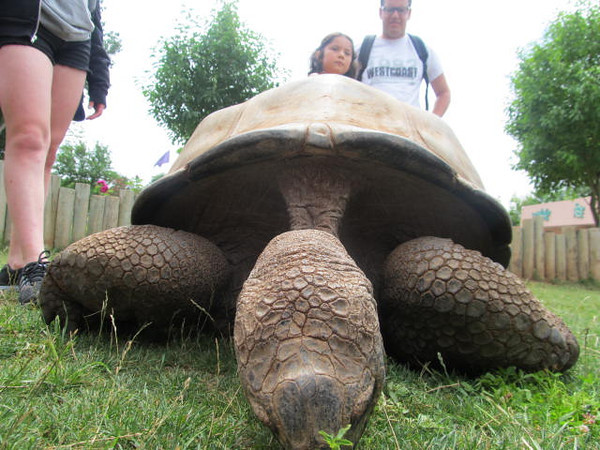 Until Next time,
The Westcoast Blogger