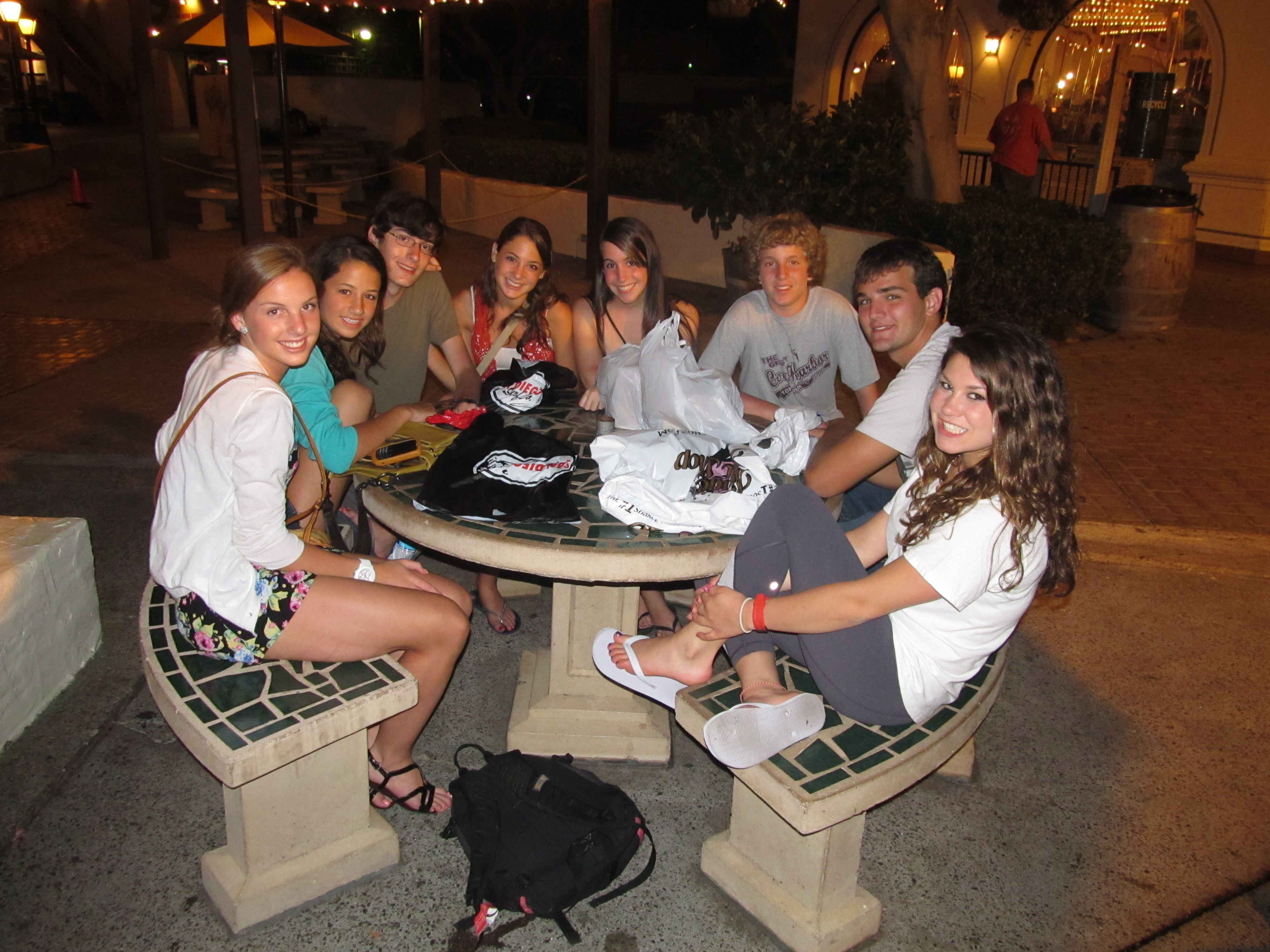 Dear Parents and Family,
Our trip has gotten off to an awesome start! We began the trip with a night
of bowling where we divided into teams. Team 2, consisting of Aaron,
Michaela, Michelle and Lauren dominated and bowled the highest score. It
was a fun night filled with many laughs and smiles!
Day 2 saw the beginning of our community service work where we volunteered
at the ReStore location of Habitat for Humanity. The Restore takes
donations of items found in homes. They then resell the items for a low
cost and all of the money goes to helping build homes for Habitat. We
worked in different areas and helped with a variety of tasks. Tucker,
Michelle, Lindsay, Katherine and Aaron worked hard at moving doors,
windows; Lauren, Sydney and Niki measured and sorted windows; and Ally,
Michaela, Josh and Valerie helped sort and clean plumbing supplies. We
learned that doing all of these little tasks helps in the big
picture.
After our work at the ReStore, we returned to the beautiful campus of UCSD
for some friendly competition. Round one began with the Olympic challenge
which included various competitions such as the 3-legged race, wheelbarrow
race, and blind man football – the events culminated with a relay race on
the track. The 3-legged race as well as the wheelbarrow contest provided
lots of laughs as many of the trip members lost their balance. In blind
man football Tucker and Aaron did an awesome job catching footballs that
the girls had to throw blind folded. In the end, sports fan or not, a good
time was had by all.
We concluded the competition with Minute To Win It. Still on the same
teams, trip members had to participate in activities such as stacking
apples, making a pyramid out of 36 cups, unravelling a whole roll of
toilet paper and bouncing pencils off a table into cups. The activities
were hilarious – check out the pictures in our next upload!  It was a
close race but in the end, Team 3 consisting of Valerie, Lindsay, Josh and
Ally won!
The next day we continued our work with Habitat, this time at the build
site. It was an incredible experience for all. We were divided into groups
and each group got to work on different parts of the house. Katherine did a
great job caulking, while Josh helped to hammer in pieces of siding to the
house. Niki was not afraid to get messy both priming the house and cleaning
the brushes; and Sydney looked like a pro carrying a tool kit around her
waist. It was a really moving day for our group!
We cannot believe it is already Day 4 and cannot wait for the rest of this
exciting and wonderful trip!
Until the next update…
The Westcoast Blogger