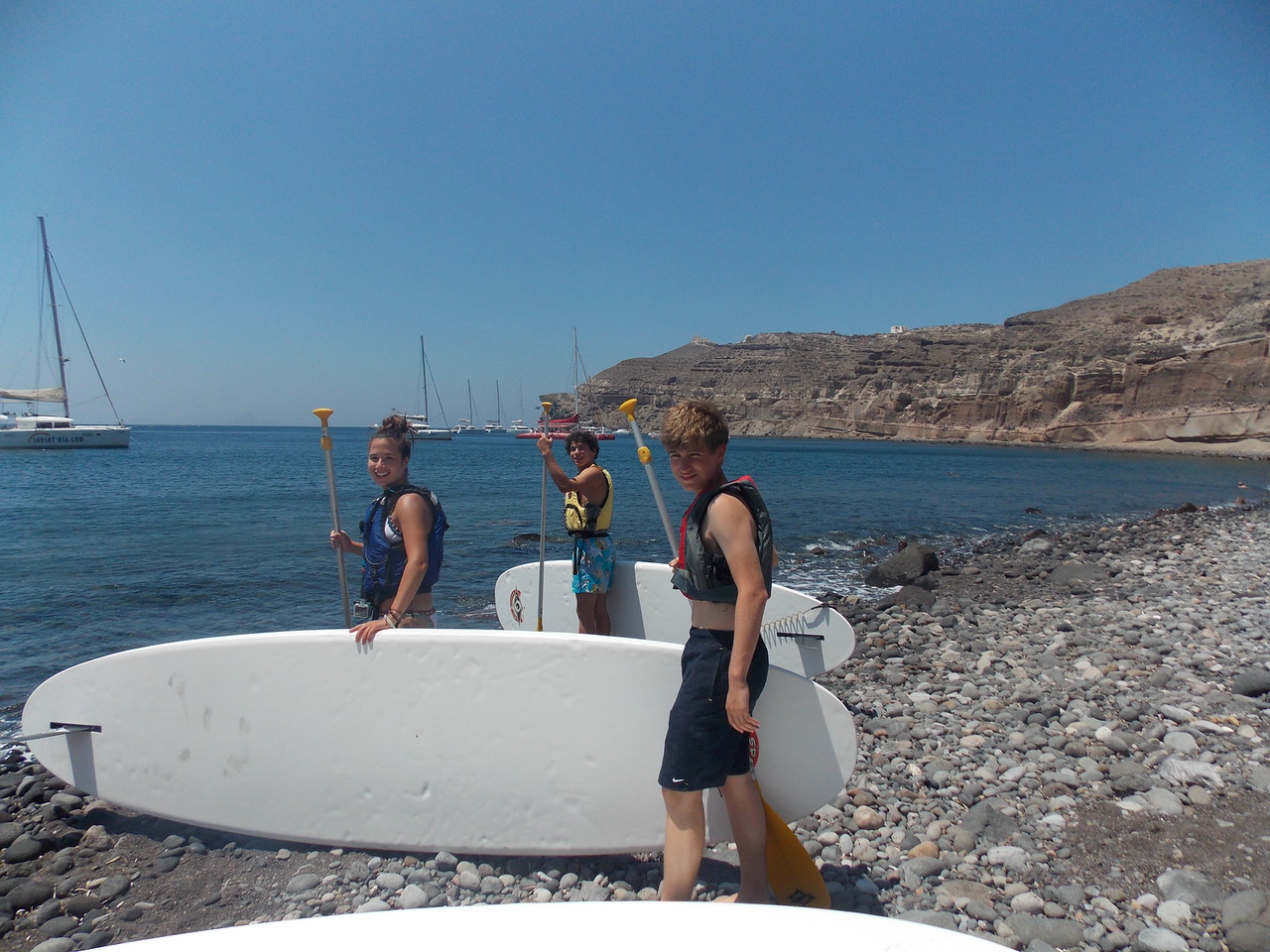 After two weeks in Italy and Greece, the trip members were looking forward to the final leg of our backpacking adventure which took us to the Greek islands of Naxos and Santorini. The following morning we boarded an early morning ferry that took us to Naxos.
Naxos proved to be a destination full of seaside activities and sport, including days at the beach, scuba diving and a guided bike tour of the island. The trip members were very enthusiastic to participate in the scuba diving excursion which allowed many of us to explore life under the sea for the very first time. We were first instructed on the proper use of our dive equipment before performing underwater skills for our scuba instructors. Once we adequately performed the series of skills, we were lead on a dive excursion that brought us face to face with a variety of ocean life- fish, starfish, sea cucumbers and sea urchins to name a few. Trip members Sam, Gabby and Mackenzie even touched an octopus after it crawled around on their dive instructor's face. Trip member Moriah identified scuba diving as the highlight of her trip and many of us hope to have the opportunity to scuba dive again in the future.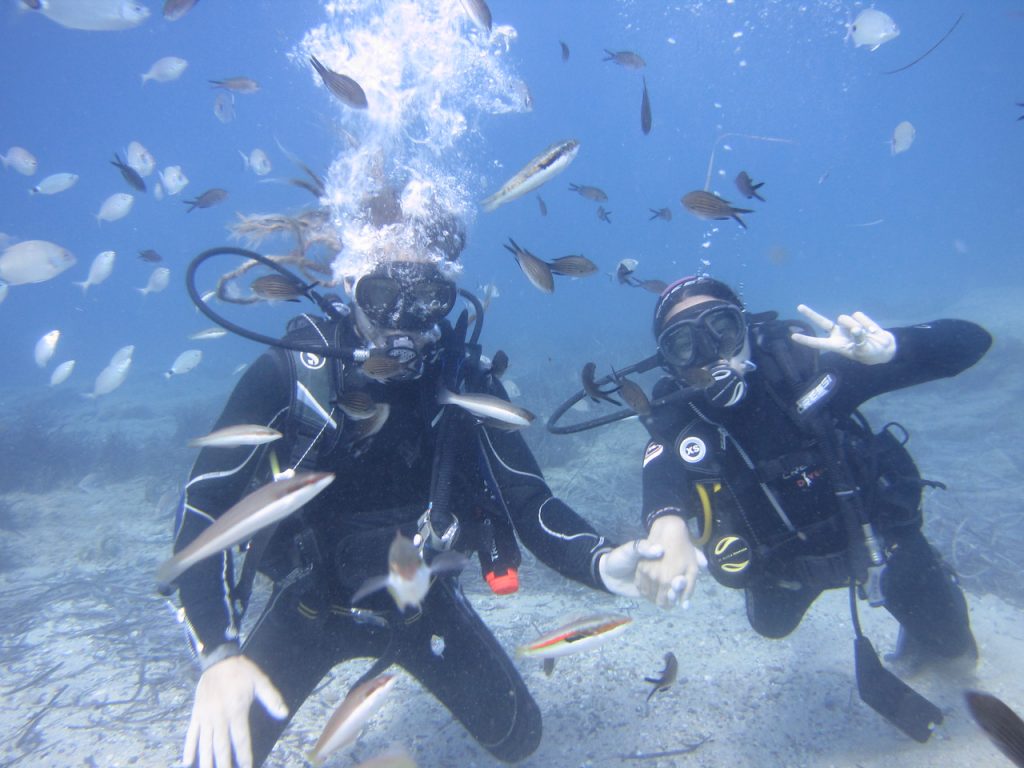 Our last stop of the trip brought us to Santorini, an island that is often pictured on postcards of Greece as it is famous for its beautiful sunsets. The trip members witnessed their first Santorini sunset the evening of their arrival. As we were walking into town, we were invited to watch the sunset and take pictures by a friendly hotel owner who had a terrace with a breathtaking view. The following day, we participated in a second cooking class where we prepared a traditional vegetarian meal made purely of ingredients grown on the organic farm of the chef. Trip member Brook was greeted by a delivery of Greek baked goods at midnight on her 16th birthday by Ari, Sydney H, Sydney N, Alix and Zoe. The following evening we further celebrated her birthday with a group dinner, a birthday brownie and desserts for everyone. Our final day of adventure in Santorini gave us the opportunity to snorkel, sea kayak near the black sand beaches produced by the volcano and paddle board. Our final dinner in Santorini took us to the town of Oia which is well known for its shopping, white buildings with blue domes, and of course, sunsets. Walking through streets before dinner, we encountered hundreds of people who were trying to find the ideal location to watch the sunset. We were lucky to have a dinner reservation on a rooftop terrace with a sunset view. The following day, we boarded our final ferry back to Athens where we had our banquet dinner and closing ceremonies. The trip members reminisced on their favourite moments and celebrated new friendships. Many of us stayed up until our 3 am departure, not wanting to waste any of our remaining few hours together on sleep. We are preparing for some tearful goodbyes but we know that we have made memories and formed friendships that will last a lifetime. As Trip Director Stavros would say: "Okay, time to go!"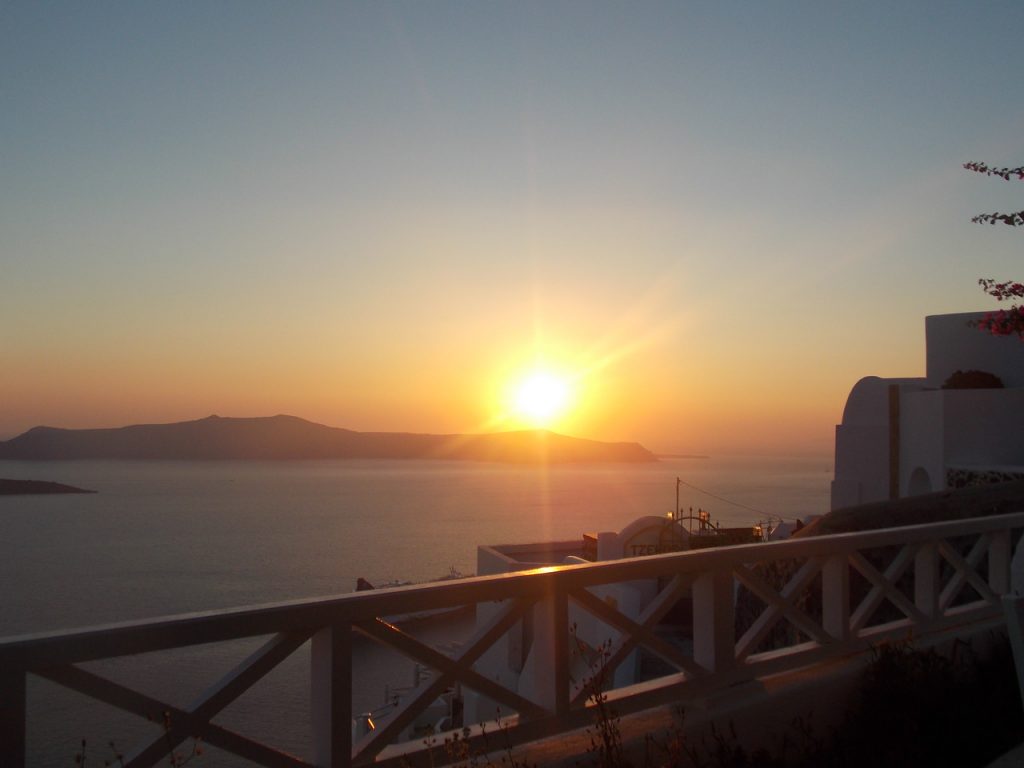 The Westcoast Blogger
Are you ready for this experience? On our 25-day tour to Greece and Italy, you will discover all wonders of these summer destinations, including the greek islands.